In today's fast-paced world, online shopping has become a cornerstone of modern consumer culture. The convenience of browsing, comparing, and purchasing products from the comfort of your home or on the go has revolutionized the way we shop. Google Shopping, formerly known as Google Product Search, is a key player in this revolution, making it easier than ever to find and purchase products online. This article will dive into Google Shopping and guide you on how to change your location on mobile devices.
1. What is Google Shopping?
Google Shopping is a service by Google that allows users to search for products across the web and compare prices offered by various online retailers. It offers a multitude of features designed to enhance your online shopping experience:
Product Search: Users can search for specific products or browse through categories to discover new items.
Price Comparison: Google Shopping displays prices and product details from different online retailers, enabling shoppers to find the best deals effortlessly.
Store Information: The service provides valuable store information, including user ratings, reviews, and contact details, helping consumers make informed choices.
Local Inventory Ads: Retailers can promote their products and display available inventory in nearby physical stores.
Online Shopping: Users can complete their purchases directly on Google or be redirected to the retailer's website, depending on their preferences.
Shopping Lists: Shoppers can create and manage shopping lists to keep track of items they wish to buy.

2. How to Change Google Shooping Location on Mobiles?
The accuracy of your location is paramount when using Google Shopping, as it helps tailor your search results to local stores, deals, and product availability. Whether you're traveling to a new city or simply want to explore what's available in a different area, here's how you can change your Google Shopping location on mobile devices:
2.1 Change Google Shooping Location With
Google Account Location Settings
To change your location on Google Shopping using your Google Account Location Settings, follow these steps:
Log in to your Google Account and go to your Google Account settings.
Look for "Data & privacy" or similar options, find "Location History" and turn it on.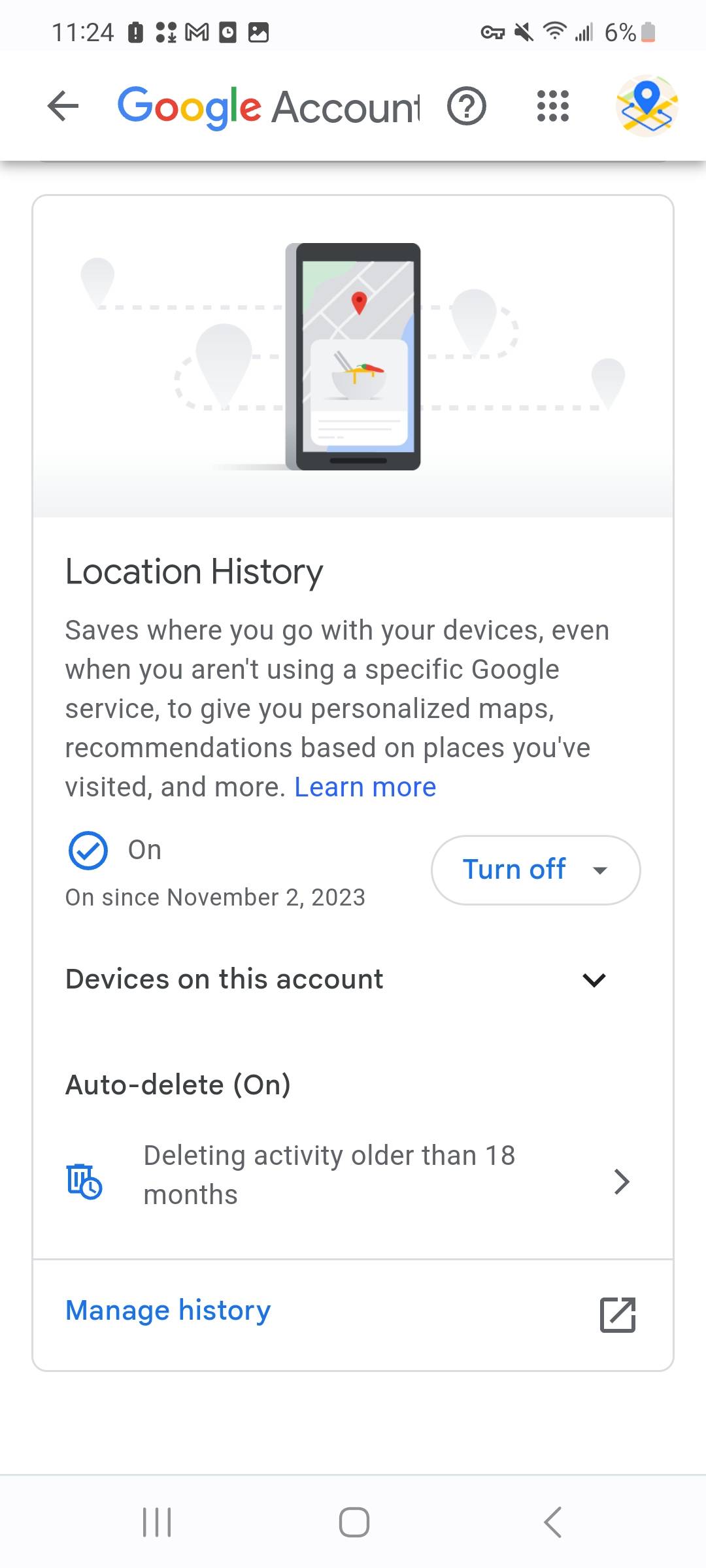 By updating your Google Account's location settings, Google Shopping will use this information to provide you with results and deals relevant to your new location. This is a simple and effective way to explore products and offers in different areas.
2.2 Change Google Shooping Location With VPNs
Changing your location on Google Shopping using a VPN (Virtual Private Network) is another approach that many users find effective. VPNs route your internet traffic through servers in different locations, making it appear as though you're browsing from a different region. This can be a useful method to access region-specific deals and product listings on Google Shopping. Here's how to change your Google Shopping location using a VPN:
Step 1: Choose a reputable VPN service, install it, and set up the VPN on your device, then choose and connect to a server in the location you want to appear.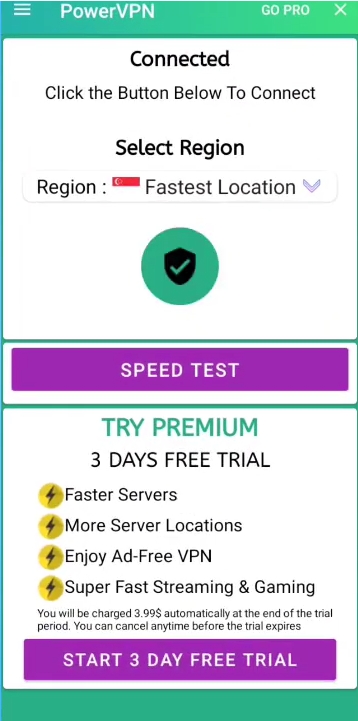 Step 2: Open Google Shopping. You can now browse, shop, and see local deals as if you were in the chosen location.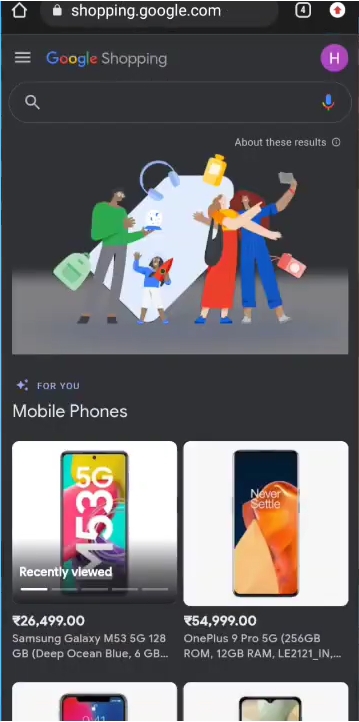 2.3 Change Google Shooping Location With AimerLab MobiGo
While the standard method for changing your location on Google Shopping involves adjusting your mobile device's location settings, there are advanced techniques that offer greater flexibility. One such method involves using location-spoofing software, like AimerLab MobiGo, to fake your mobile location anywhere in the world and to simulate a different GPS location. MobiGo works well with all location-based on apps, including Google and it's related apps, Pokemon Go (iOS), Facebook, Tinder, Life360, etc. It's compatible with iOS 16 (Win), iOS 17 (Mac), and Android 14.

Here's how you can use MobiGo to change location on Google Shopping:

Step 1: Download AimerLab MobiGo and follow the installation instructions to set up the program on your computer.

Step 2: After installation, launch MobiGo on your computer and click the "Get Started" button to start faking location.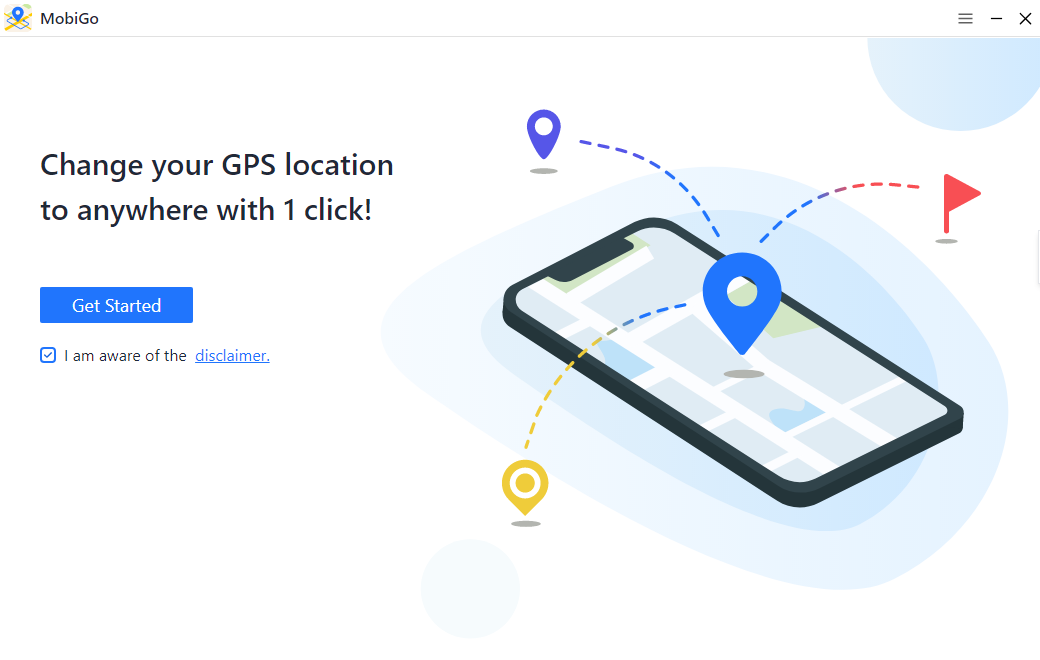 Step 3: Connect your mobile device (whether it's Android or iOS) to your computer using a USB cable. Follow the instructions to choose your device, trust the computer on your device, and turn on "Developer Mode" on iOS (for iOS 16 and above versions) or "Developer Options" on Android.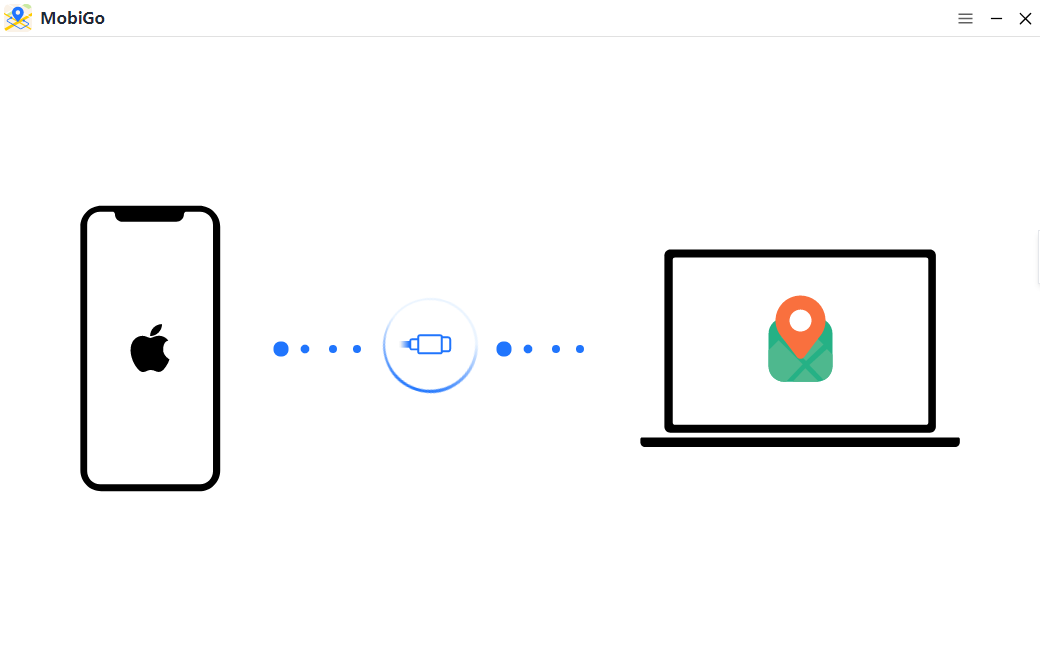 Step 4: After connecting, your device's location will be displayed within MobiGo's "Teleport Mode", which allows you to manually set your GPS location. You can use the search bar in MobiGo to look for the location, or click on the map to choose a location that you want to set as your virtual location.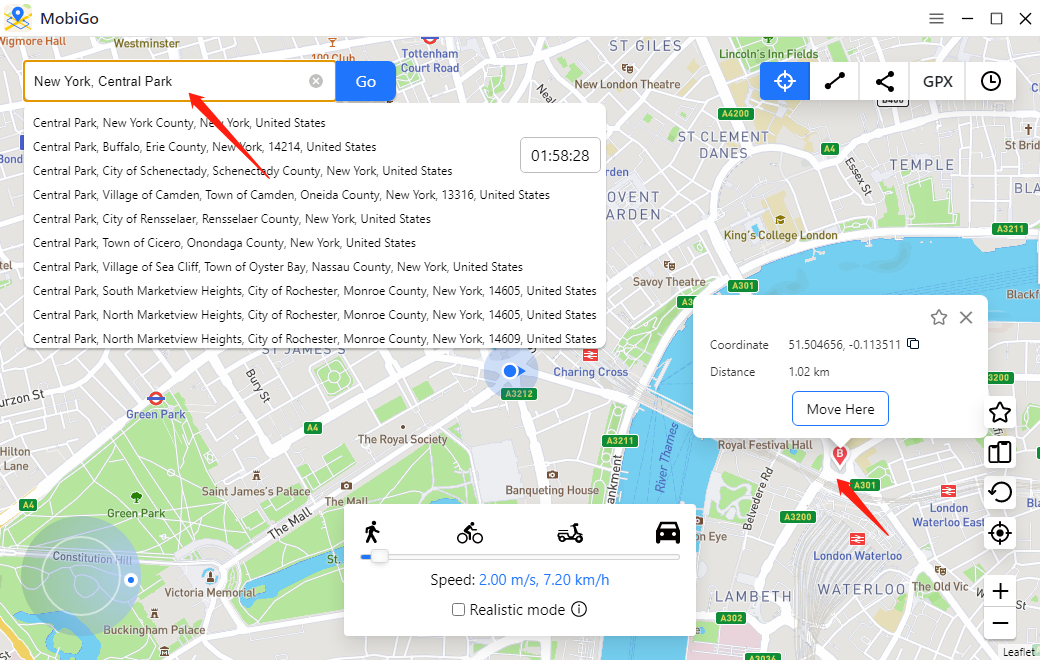 Step 5: Click the "Move Here" button, and MobiGo will teleport you to the selected location in seconds.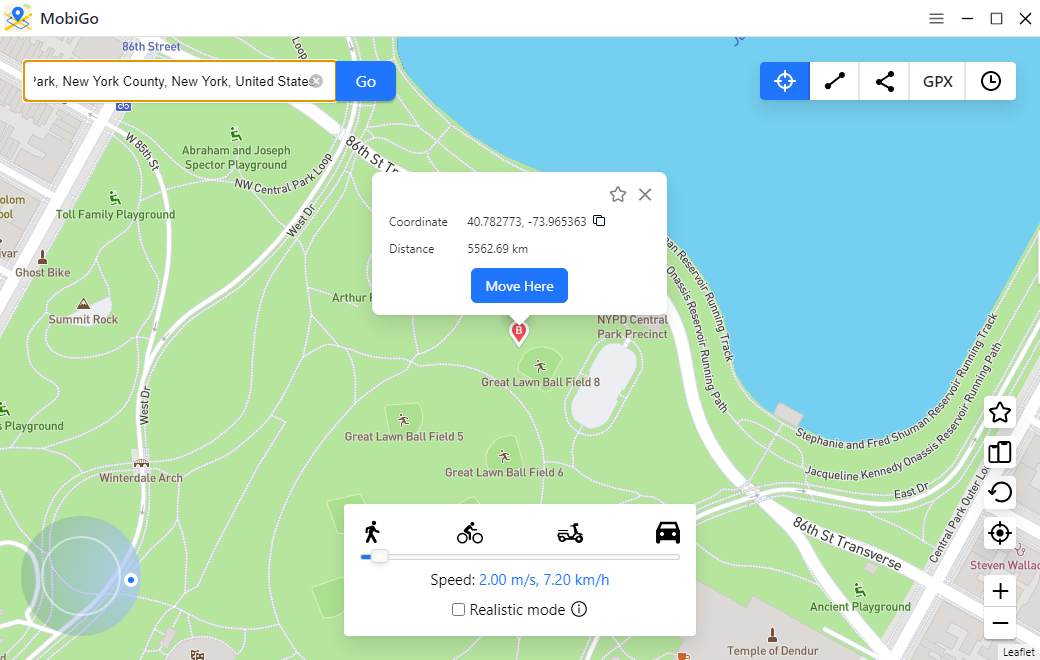 Step 6: Now, when you open the Google Shopping app on your mobile device, it will believe you are in the location you set using AimerLab MobiGo.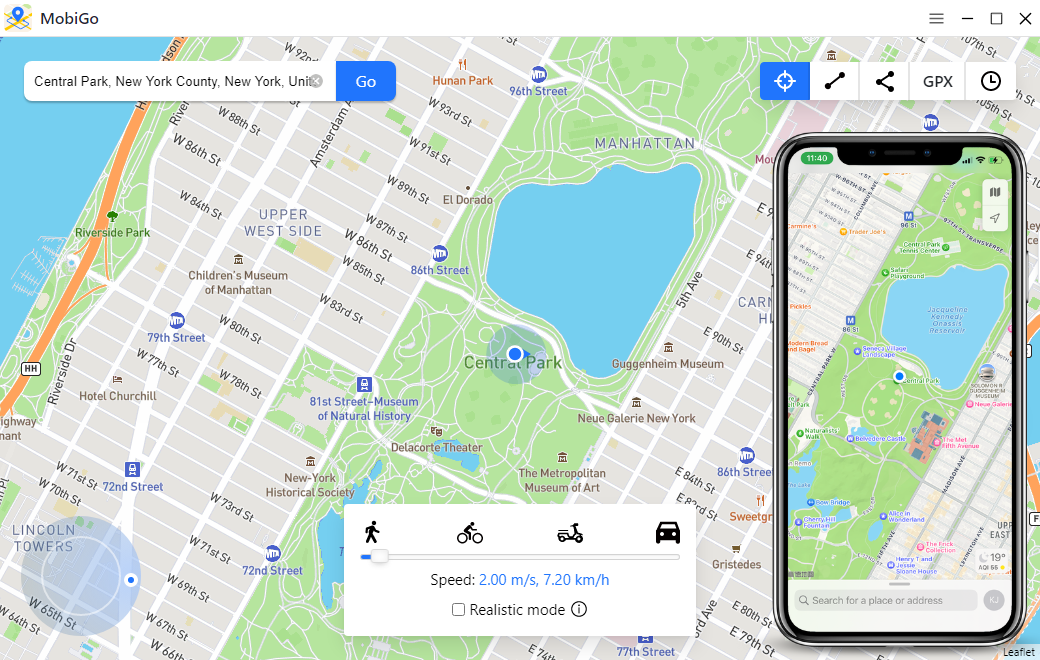 3. Conclusion
Google Shopping is a powerful tool for both consumers and retailers, providing a seamless way to discover products, compare prices, and find the best deals online. Ensuring that your location settings are accurate is essential for receiving the most relevant results. By adjusting your mobile device's location settings, you can easily change your location on Google Shopping and access local information and offers. For those looking to take their location-changing capabilities to the next level, AimerLab MobiGo offers an advanced solution to quickly change your Google Shooping location. We suggest downloading MobiGo and giving it a try.