Aimerlab MobiGo
1-Click iPhone
GPS Location Spoofer
Instantly teleport your iPhone's GPS location to anywhere in the world.
Works with location-based apps like Pokémon GO, Snapchat, Ins, etc.
Import GPX file to simulate the GPX track easily.
Simulate more natural movement with the joystick feature.
Compatible with All iOS versions, including latest iOS 16.
Spoof GPS location using wireless Wi-Fi.
Play all Location-based Games without Going Outside
With MobiGo location spoofer, you can now play all location-based AR games like Pokémon GO without actually moving/walking!
Select the mode type according to your needs. Keep moving and enjoy your game!
One-Stop Mode
Mutli-Stop Mode
Import GPX File
Joystick Control
* Set default start and end location on the map, then the GPS will move according the automatically generated real route to help the game users complete different tasks.
* Plan a route by selecting multiple spots on the map, then the GPS will move along with different simulated speed, like walking, cycling, or driving etc.
* You can also import the GPX file from your computer to MobiGo. Once it's done, you will have an overview of the route on the GPX file and simulate the same route.
* Use the joystick feature to control your direction and get you to the exact location you want to go.
More to Make MobiGo Your Ideal iPhone GPS Location Spoofer
Multi-Device Control
Supports changing GPS location on up to 5 iOS devices simultaneously on 1 PC/Mac.
Realistic mode
Set the speed to vary between -30% and +30%
of the range in 5 seconds.
With Customized Speed
simulate speed of walking, cycling or driving
from 3.6km/h to 36km/h.
No Jailbreak
You don't need to jailbreak your iOS device
for location spoofing.
Favorite List
Manually collect your favorite locations and routes
for quick one-click access next time.
Historical Records
Automatically records and saves the visited locations
for easy re-selection.
Change GPS Location to Anywhere on iOS in 1 Click
Hide Location on iOS
Some apps now give almost anyone permission to track their location, which is dangerous for cell phone users. This GPS location changer can fake your location to anywhere to protect your privacy from being tracked.
Spoof Location on Social Apps
Pretend to "travel" to anywhere you've never been, allowing you to travel the world without leaving home. You can also share virtual locations and easily prank your friends on social platforms like WhatsApp/Instagram.
Mock Location on Dating Apps
Get more likes and matches from other regions on dating apps by changing your location on Tinder, Bumble, Hinge and other dating apps.
Bypass Geo-Blocking/Geo-Restriction
Spoof your location on iOS to bypass regional restrictions and access geo-restricted content and services like games, social apps, location sharing apps (life360) ,etc.
Spoofing Location on the Most Popular Apps for iOS
iOS devices apply to including but not limited to:
Virtual location can well meet the needs of iOS users, such as games, social media, etc., and it is simple and effective, without jailbreak.
Game
Pokémon GO

Minecraft Earth

Ingress Prime

Jurassic World

Wizards Unite

Geocaching

The Witcher

Orna
Social
Twitter

Facebook

Instagram

WhatsApp

Snapchat
Dating
Tinder

Bumble

Hinge

Grindr
Real-time Tracking
Find My iPhone

Life360
Navigation
Google Map

Gaode Map
Steps for Using MobiGo iPhone GPS Location Spoofer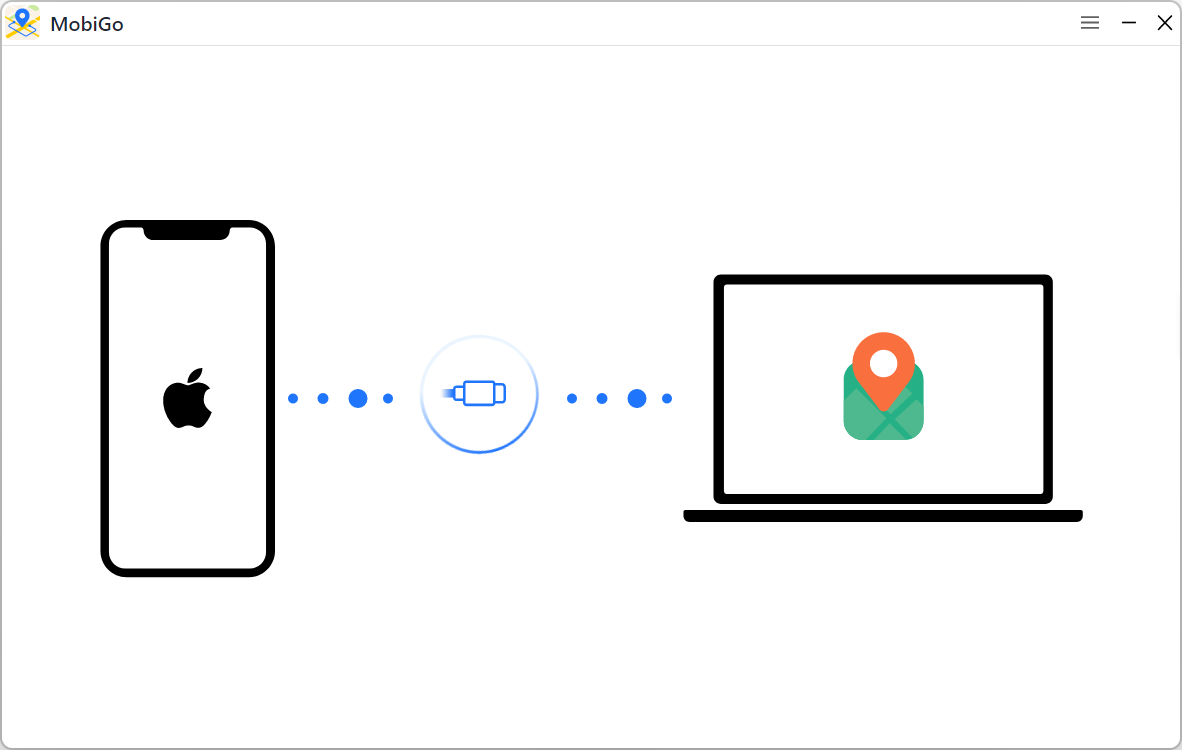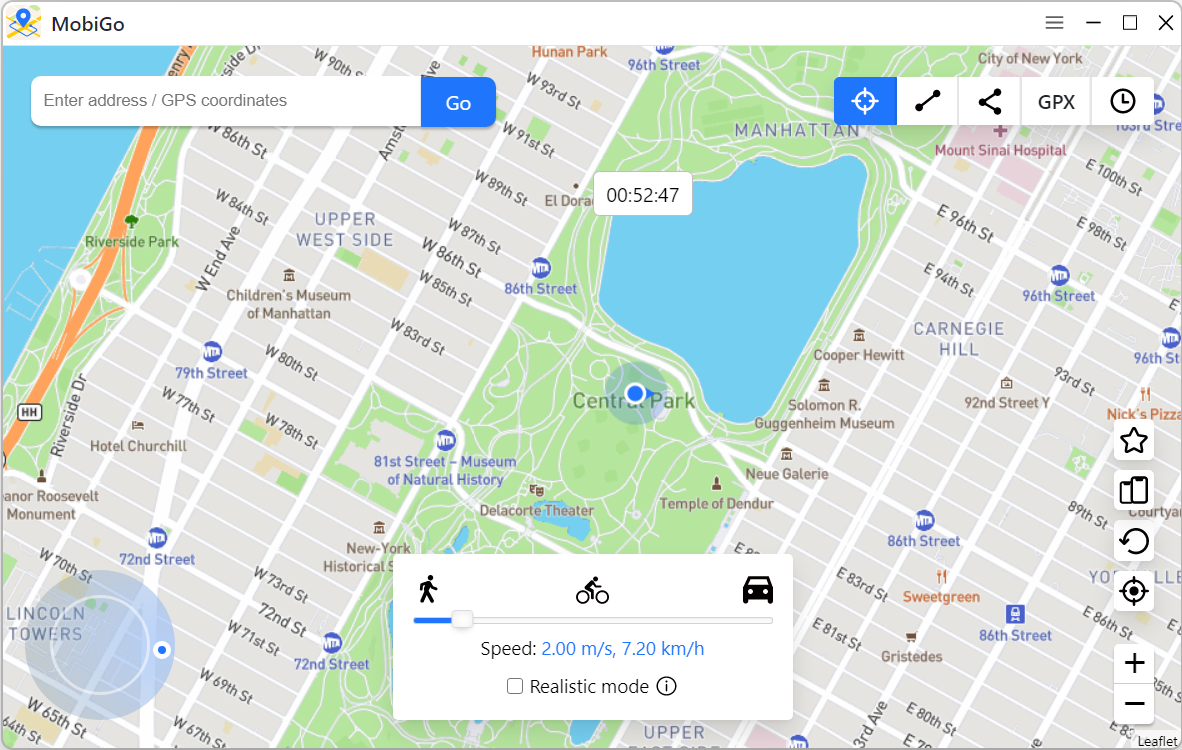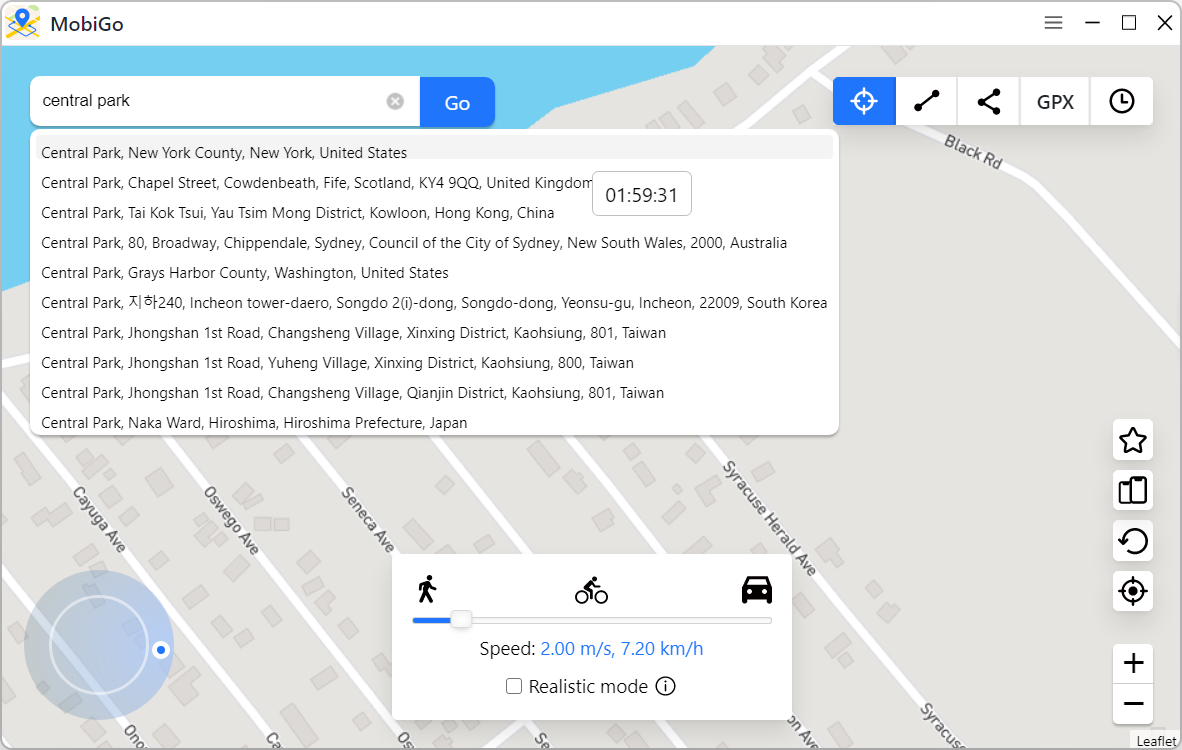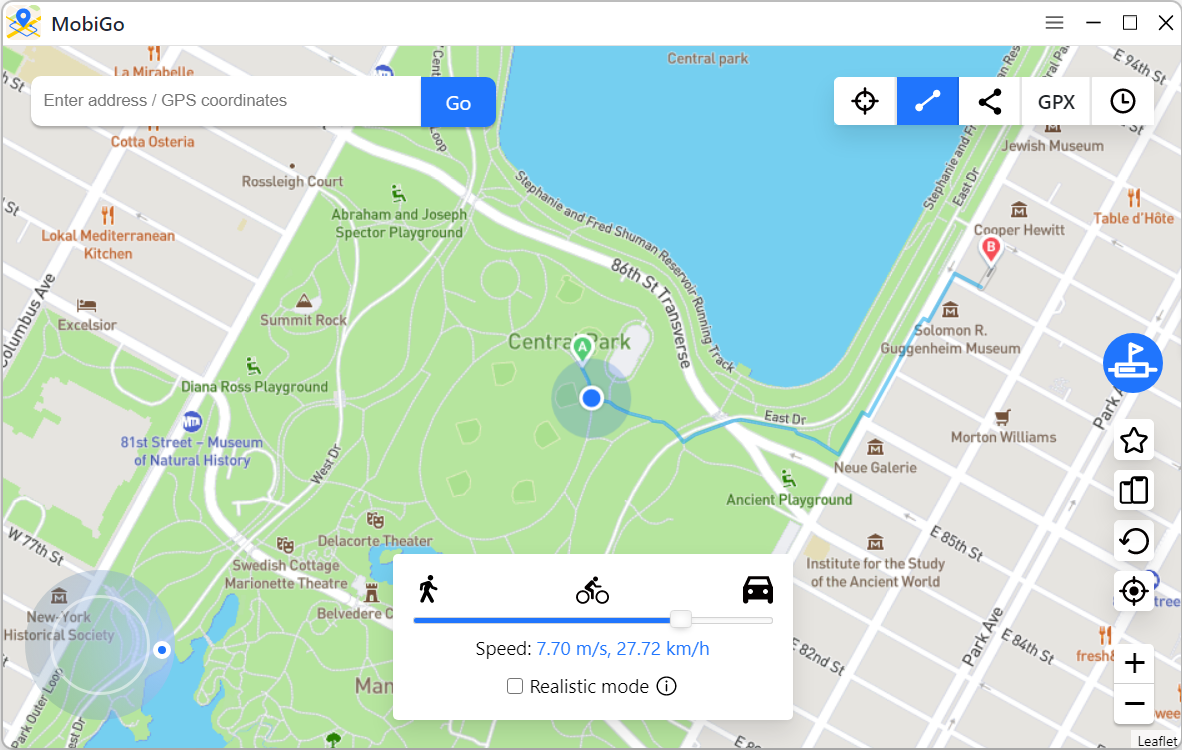 Step 1. Connect your device to a Mac or PC.
Step 2. Select your desired mode.
Step 3. Choose a virtual destination to simulate.
Step 4. Adjust the speed and stop to simulate more naturally.
Tech Specs
CPU
1GHz (32 bit or 64 bit)
RAM
256 MB or more of RAM (1024MB Recommended)
Hard Disk Space
200 MB and above free space
Computer OS
Windows: Win 11/10/8.1/8/7
Mac: Mac OS X 10.13 (High Sierra),10.14 (macOS Mojave), 10.15 (macOS Catalina) and later (macOS 12 Monterey included)
Supported languages
English, German, French, Spanish, Portuguese, Italian, Japanese, Chinese (Simplified), Chinese (Traditional)
Partners