WhatsApp has become one of the most popular messaging applications globally. In addition to sending text messages, making voice and video calls, and sharing photos and videos, it is also possible to share and change your location on WhatsApp. Sharing your location on WhatsApp can be incredibly helpful in situations where you need to communicate your whereabouts to friends, family, or colleagues. Changing your location on WhatsApp is also a useful feature that can help you protect your privacy and security. In this article, we will discuss how to share your location on WhatsApp and how to change your location on the app.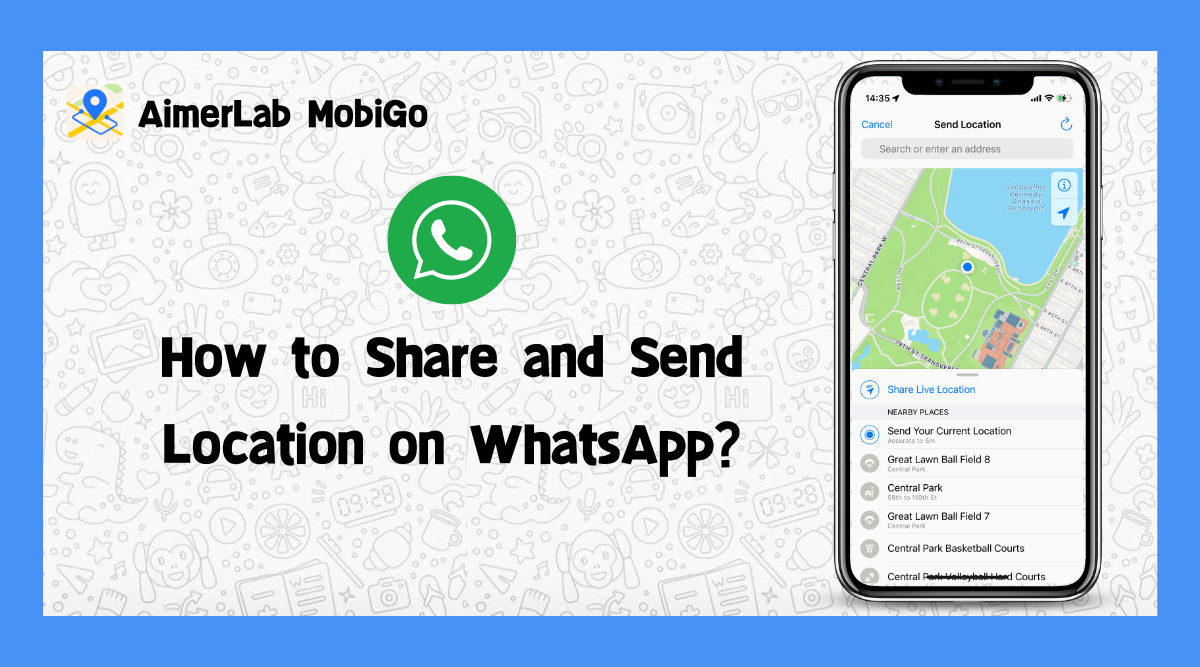 1. Why Share Locations on WhatsApp?
Sharing locations on WhatsApp can be helpful in many situations. For instance, you may want to let your friends know where you are if you're running late for a meeting or if you're planning to meet them at a specific location. You can also use WhatsApp to share your location with family members to let them know that you're safe or to give them directions to a particular place.


2. How to Share Your Location on WhatsApp
The share location feature on WhatsApp allows you to share your current location or a live location with your contacts. Follow these steps below to start sharing you location:
Step 1: Open WhatsApp and go to the chat window where you want to share your location. Tap on the paper clip icon in the text input field, and select the "Location" option from the list of available attachments.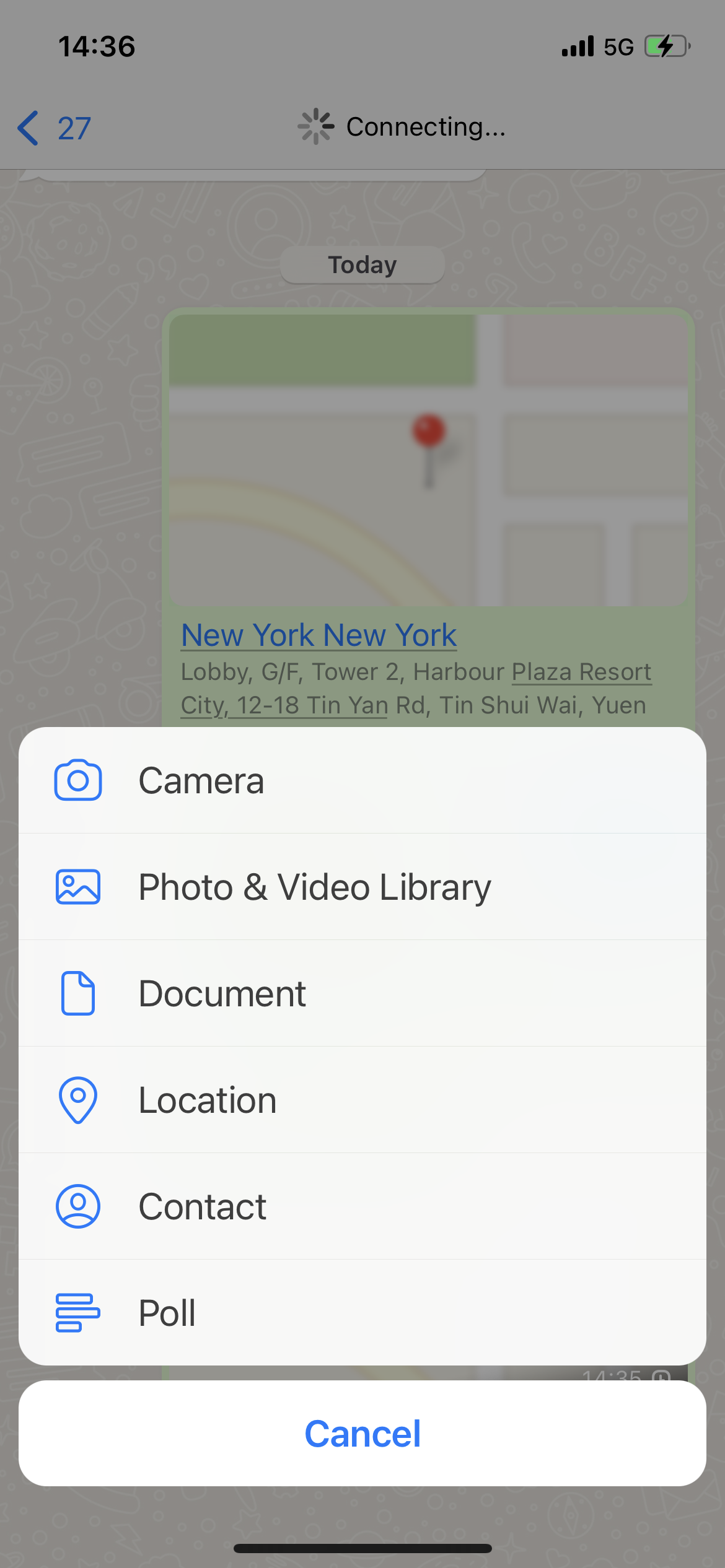 Step 2: Choose whether you want to "Share Live Location" or your "Send Current Location".
Live Location: If you choose to share your live location, your contact will be able to see your movements on a map for a certain amount of time (15 minutes, 1 hour, or 8 hours). This can be helpful if you're meeting up with someone, and they need to know how far away you are.
Current Location: If you choose to send your current location, your contact will see a single pin on a map indicating your current location.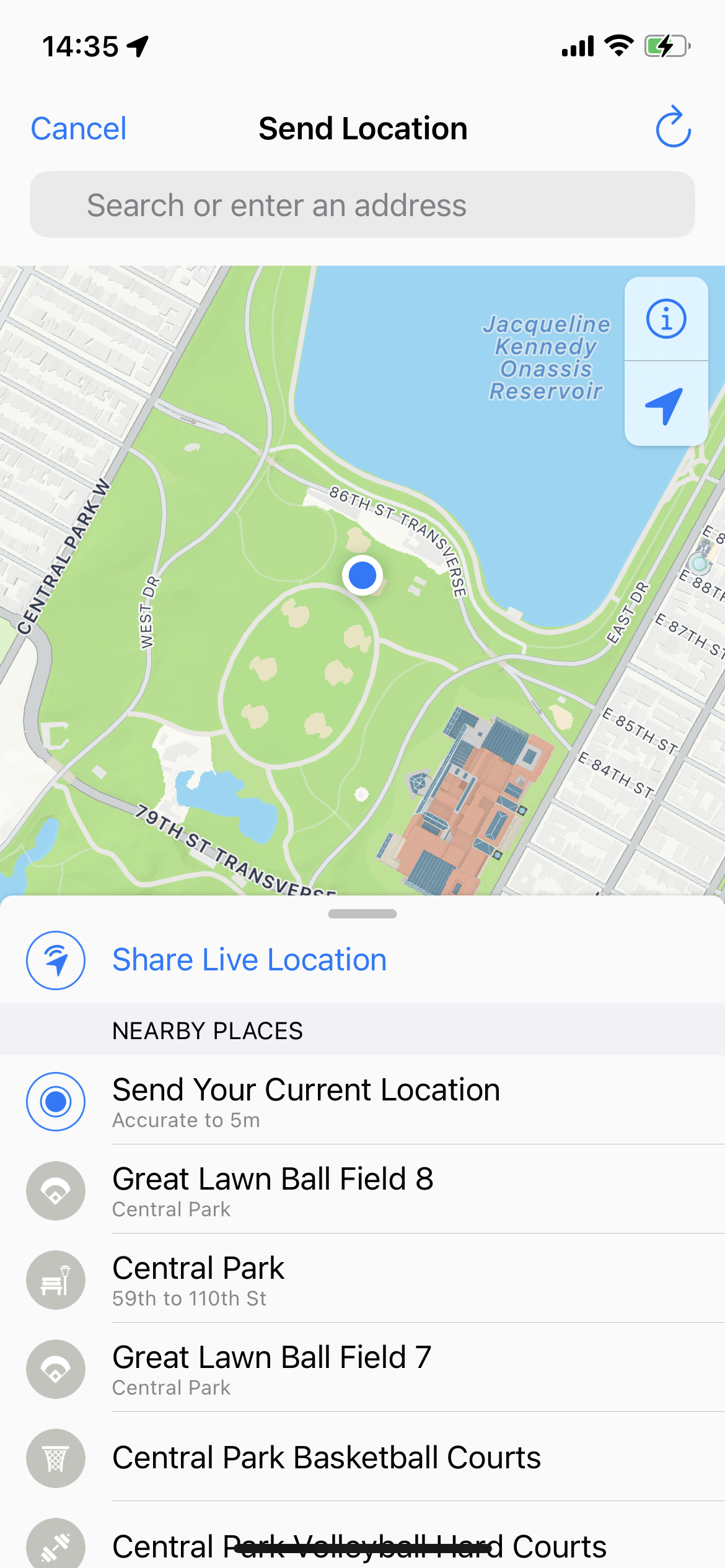 Step 3: Tap "Send" to share your location with your contact.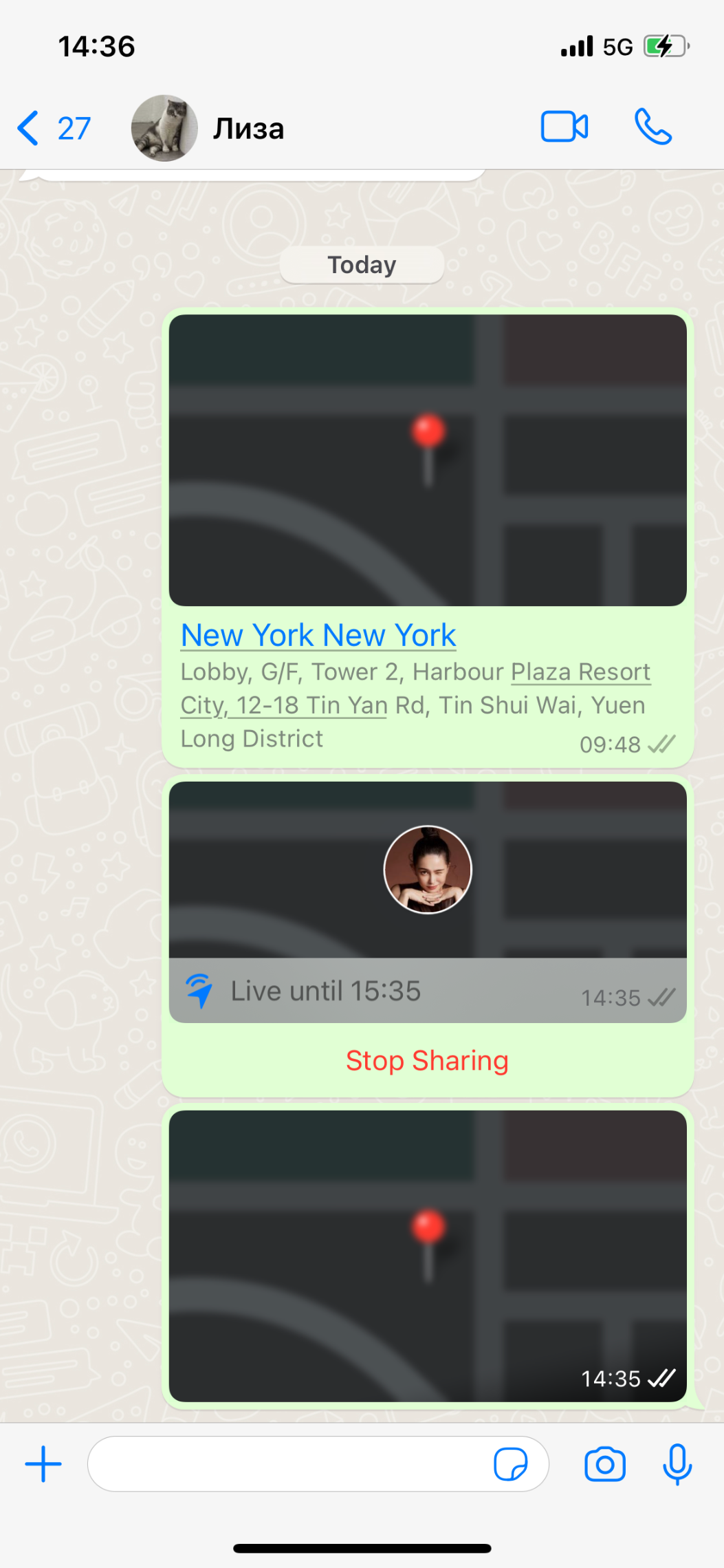 3. How to Change Location on WhatsApp?

Changing your location on WhatsApp can be beneficial in situations where you want to protect your privacy or access content that is geographically restricted. AimerLab MobiGo is s location spoofing software that allows you to fake your iOS and Android location by providing a false GPS location. With MobiGo you can easily make a fake location on iOS or Android, send or share it on your social apps like WhatsApp, Facebook, Instagram without jailbreaking or rooting your device. 

Here are the steps to change your WhatsApp location using AimerLab MobiGo:

Step 1: Download and install MobiGo location spoofer on your computer.

Step 2: To use MobiGo, click the "Get Started" button.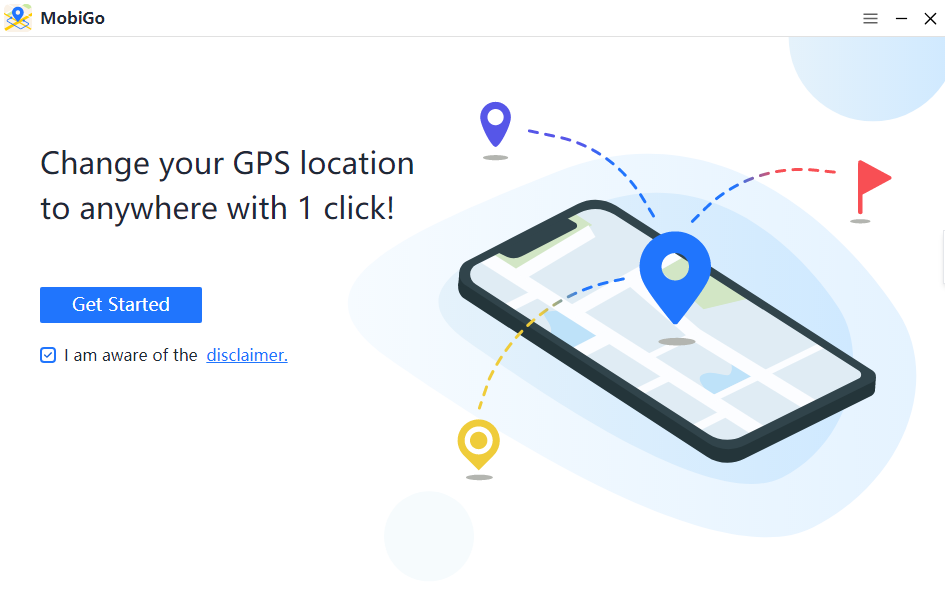 Step 3: Select an iOS or Android smartphone, then click "Next" to continue with the computer connection process.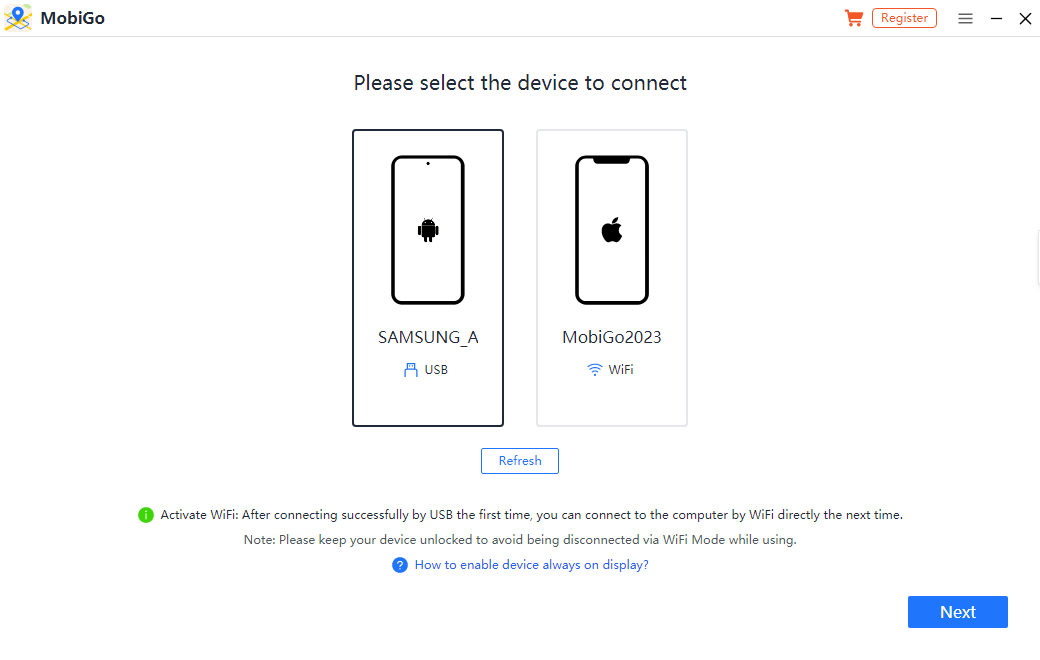 Step 4: Follow the steps on the screen to turn on the "Developer mode" on your iOS.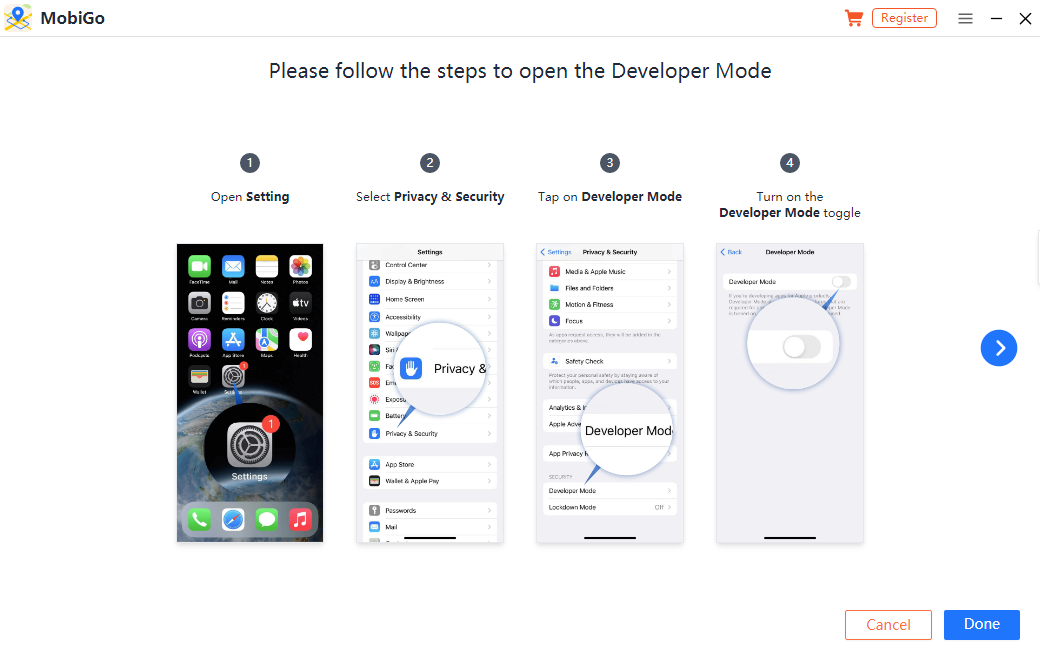 For Android you need to turn on the "Developer Options" and enable "USB Debugging". After this MobiGo will be installed on your android phone.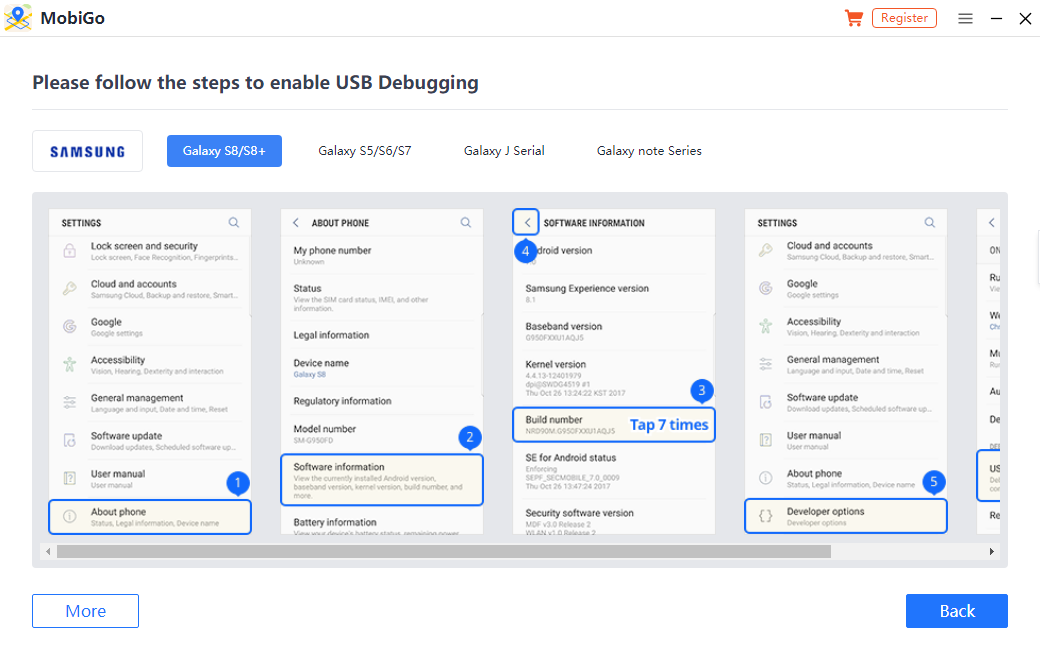 Tap on MobiGo under "Select mock location app" from the "Developer options" menu, then you can start changing your location.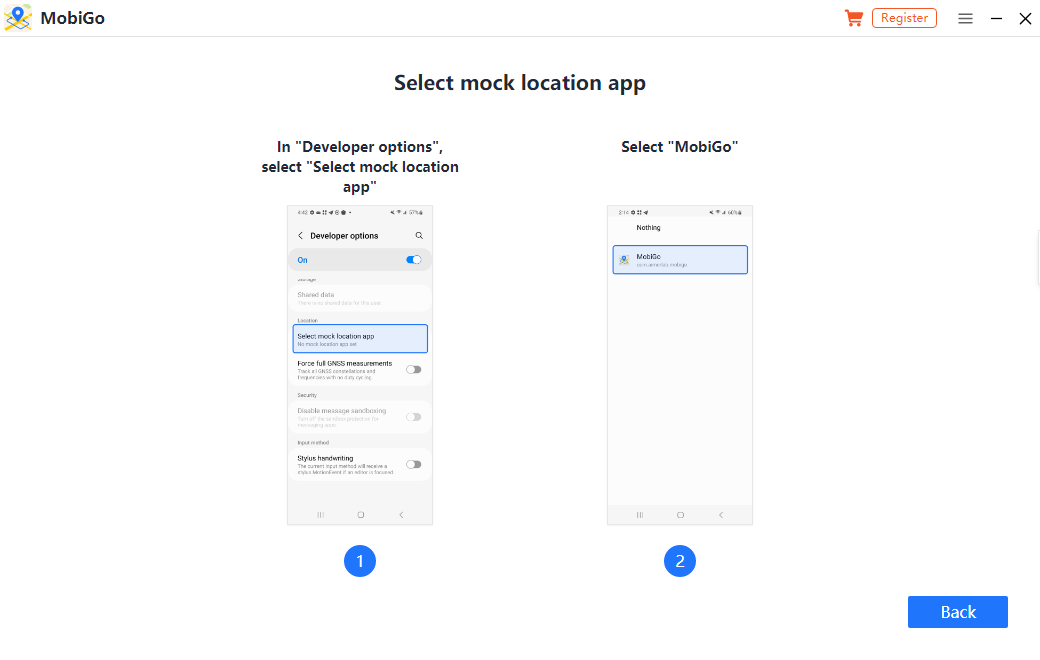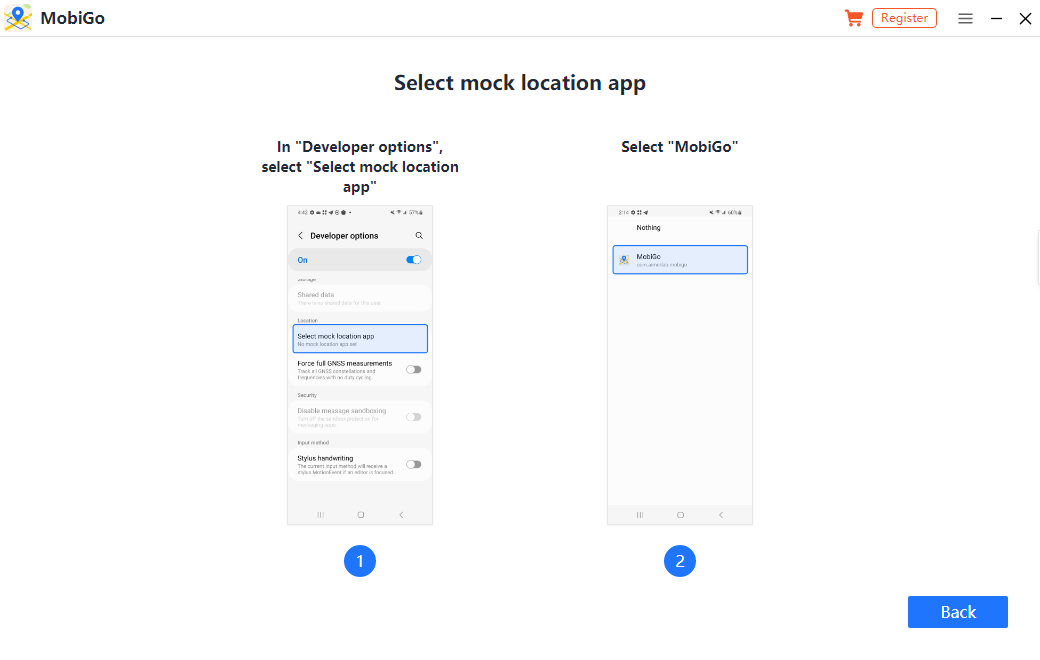 Step 5: In the teleport mode of MobiGo, your present location will be displayed on the map. With MobiGo, you can choose a new place and then click the "Move Here" button to quickly move your current GPS location there.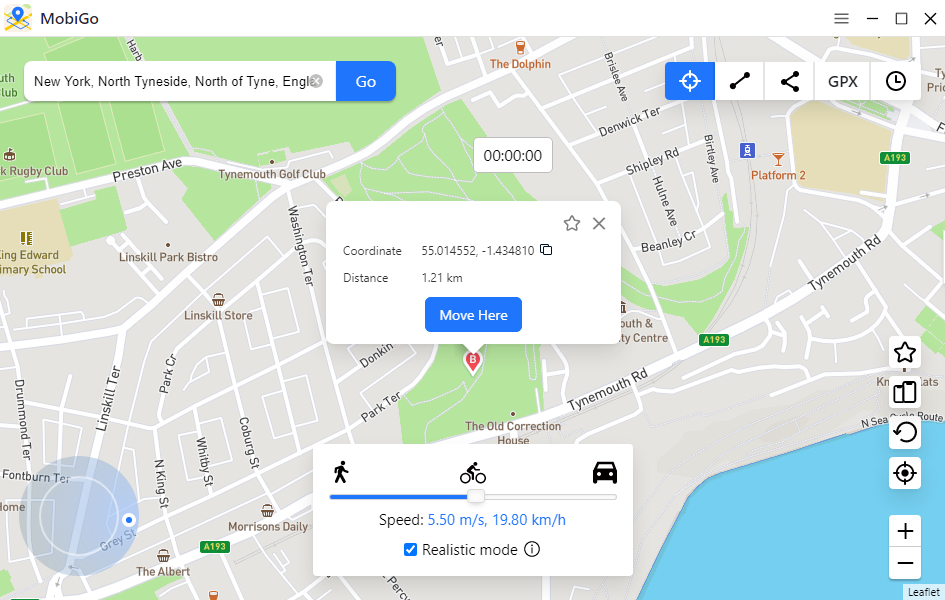 Step 7: Open the map or any other location apps on your iOS or Android device to check your current location.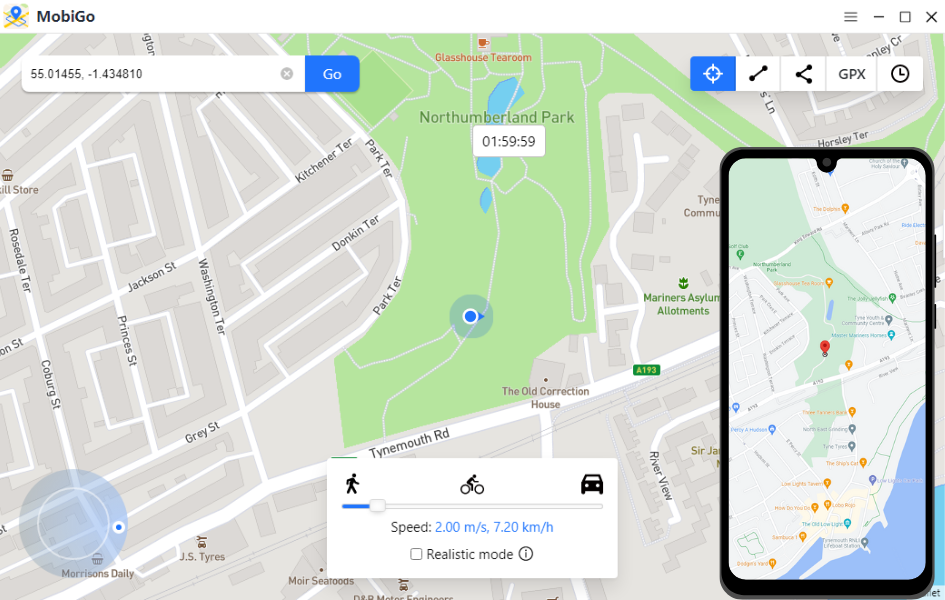 4. FAQs
How to stop sharing location WhatsApp?
To sharing location on WhatsApp, just click the "Stop Sharing" button on your chat, and the live location sharing service will be ended.

How to check someone's location on WhatsApp without them knowing?
You can use a WhatsApp location tracker app to check someone's location without them knowing. There are a lot of apps for both Android and iOS smartphones that say they can do this. 

How to Hack WhatsApp location?
You can use AimerLab MobiGo to hack your location on WhatsApp without really moving outside.

5. Conclusion
Sharing and changing your location on WhatsApp can be helpful in many situations. Whether you need to communicate your whereabouts or protect your privacy, these features can be valuable tools. By following the steps above, you can share your location with ease and use AimerLab MobiGo location spoofer to change your location and protect your privacy or security. Download MobiGo location spoofer and try it.