In this article, we will give a detailed solution on how to change Grindr location.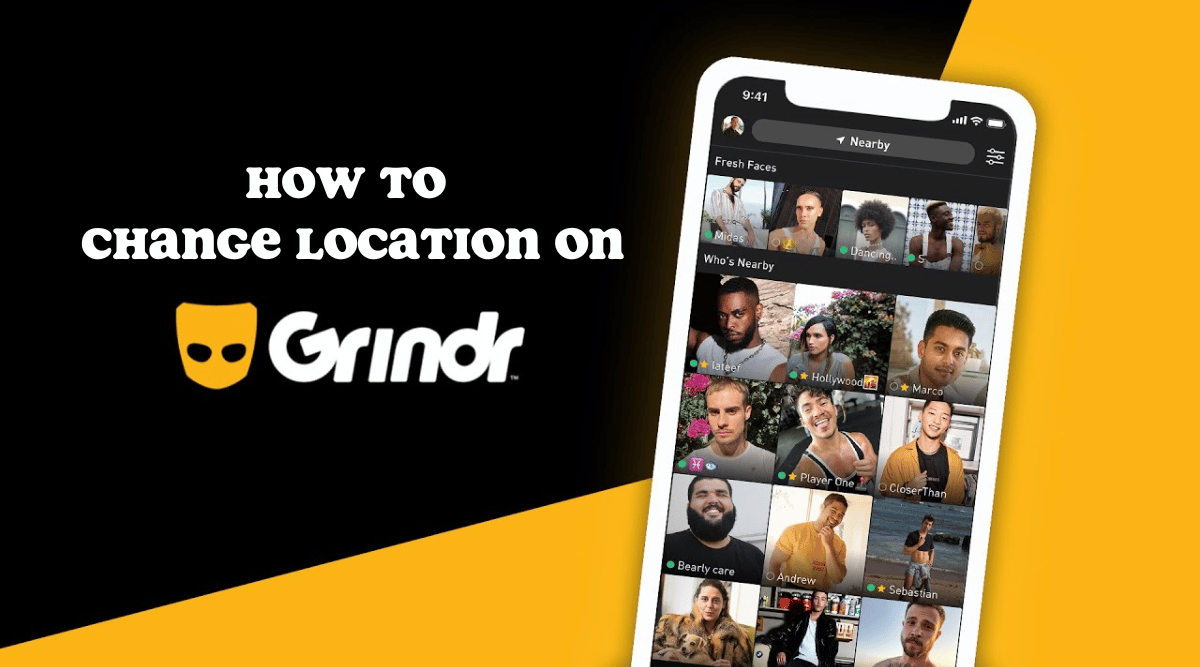 1. What is Grindr?
Grindr, which relies on a user's location to match them with potential dates, is the most popular gay, bi, trans, and queer dating app. It attracts millions of new users every day from every region of the world. Although Grindr has a reputation for being used only for hookups, it also provides tools for finding partnerships, dates, and friends.
2. How does Grindr location work?
When you launch the app, you will be presented with what is known as the Grid, which is effectively the home page of the Grindr app. The Grid will always show the users that are physically located in the closest proximity to you. Grindr will collect information about your whereabouts to within a radius of one hundred meters. You have the ability to show or hide the distance using our Show Distance option. When the Show Distance setting is activated, the Grid will organize itself according to the distance between you and other members, and it will also display an approximate relative distance between you and those other members. If you disable Show Distance, the Grid will only use your relative position to sort the players in ascending or descending order.
3. Why need to change or fake Grindr location?
By changing your Grindr location, you gain access to a wide variety of profiles in whatever area you want. It's a great way to meet interesting new people and learn about parts of town you might have otherwise overlooked. In addition, if you are thinking of going somewhere new, you can start making connections with locals in that area even before you go. Sometimes, you can also fake your location to protect your privacy on Grindr.
However, you are need to pay the inscription that If you use an app that isn't dependable to spoof your location on Grindr, you run the risk of having your profile removed because this is a function that is only available to Grindr's premium customers.
4. How to fake Grindr location?
4.1 Fake Grindr location with a VPN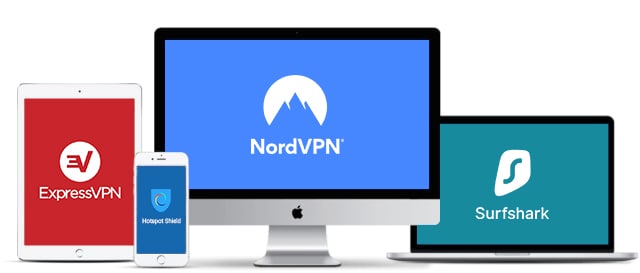 For safety reasons, most VPN users opt to have their devices' IP addresses changed. A VPN lets you choose any supported server location. Thus, changing the IP address sometimes makes other programs think we're elsewhere. You can trick Grindr into thinking you're in a different city and gain access to profiles there by using this method. 
Now let's see how to change location with a VPN:
Step 1: If you don't already have one, pick a reputable VPN. At the moment, the most well-known virtual private network (VPN) services on the market are NordVPN, Surfshark, ExpressVPN, Private Internet Access VPN, and IVPN. In general, you need to pay if you want to use a VPN.
Step 2: Install your VPN on your computer after downloading it.
Step 3: Open and connect to your VPN. If this is your first time connecting to your VPN, you should be presented with a list of servers to choose from.
Step 4: Choose the country to which you want to connect.
Step 5: That's all! Your IP address and location have been updated. That's all there is to it.
4.2 Fake Grindr location with a location spoofer
Due to the restricted options provided, iPhone users have a difficult time faking their location on Grindr. But with AimerLab MobiGo, you can quickly fake your location in Grindr on your iOS device. Just one click and you may change your Grindr location spoof to anyplace in the world. Spoofing your location will fool the app into allowing you access to fresh profiles in the area. After some time has passed, you will be able to deactivate the faked location at any time that you choose.
Steps to change iPhone location with AimerLab MobiGo:
Step 1: Download and install AimerLab MobiGo.

Step 2: Open MobiGo, and connect your iPhone to the computer.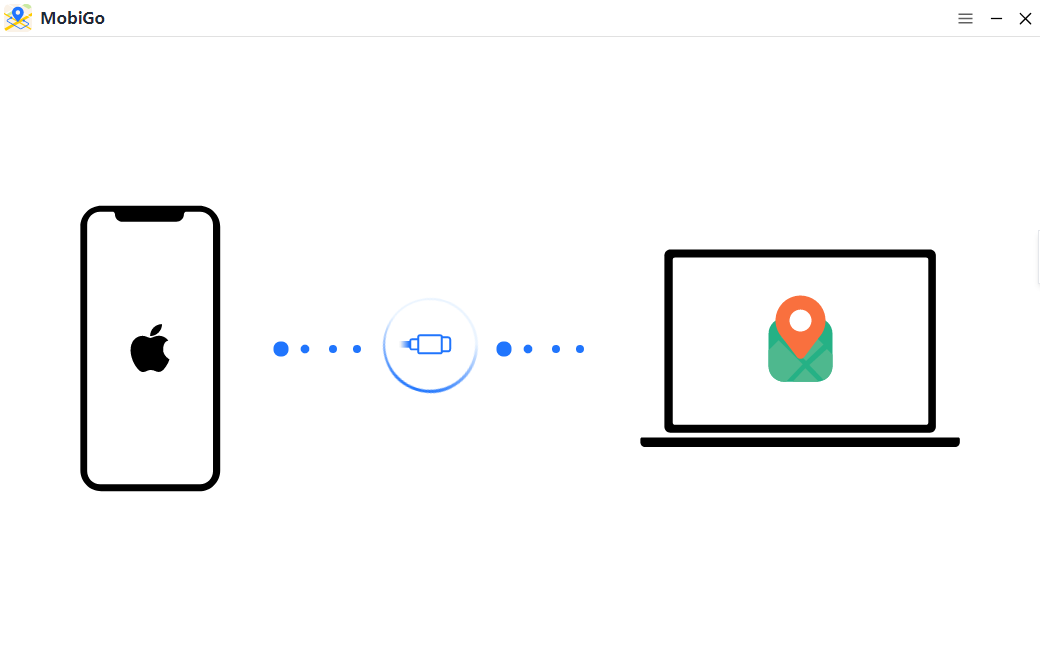 Step 3: Choose one mode that you want to teleport to the destination. You can directly teleport, or choose the one-stop mode or multi-stop mode.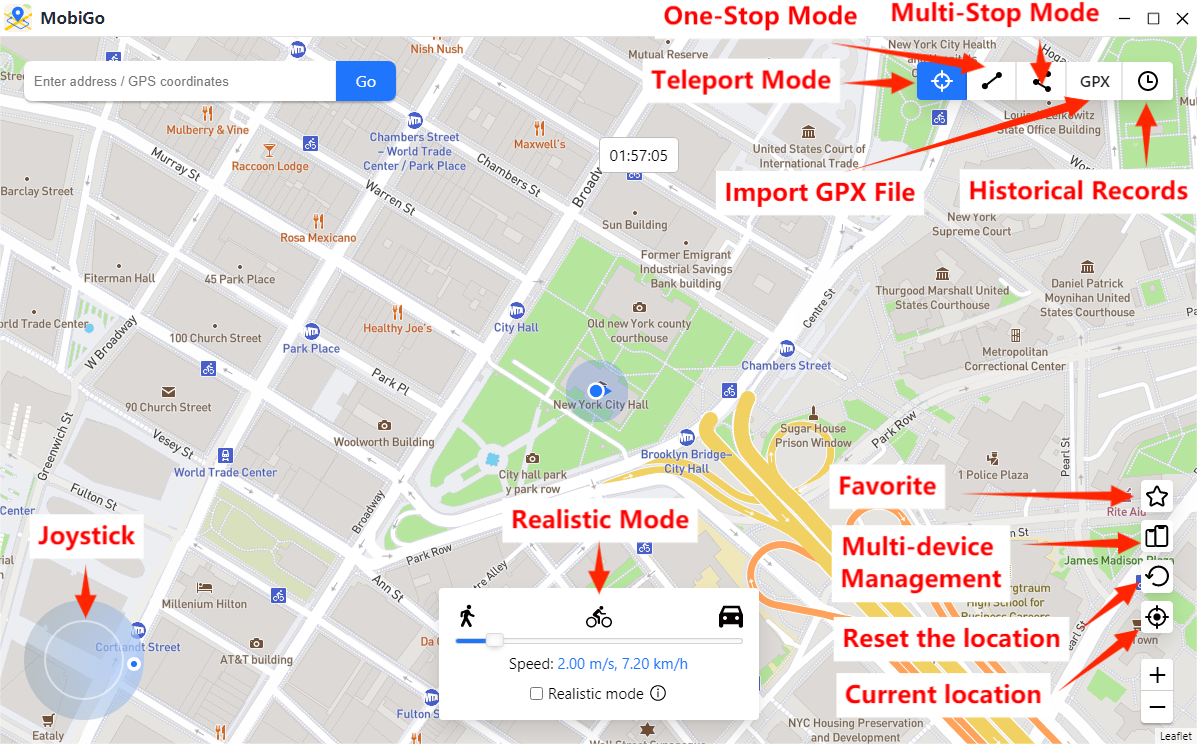 Step 4: Enter an address and search for it, then click "Move Here".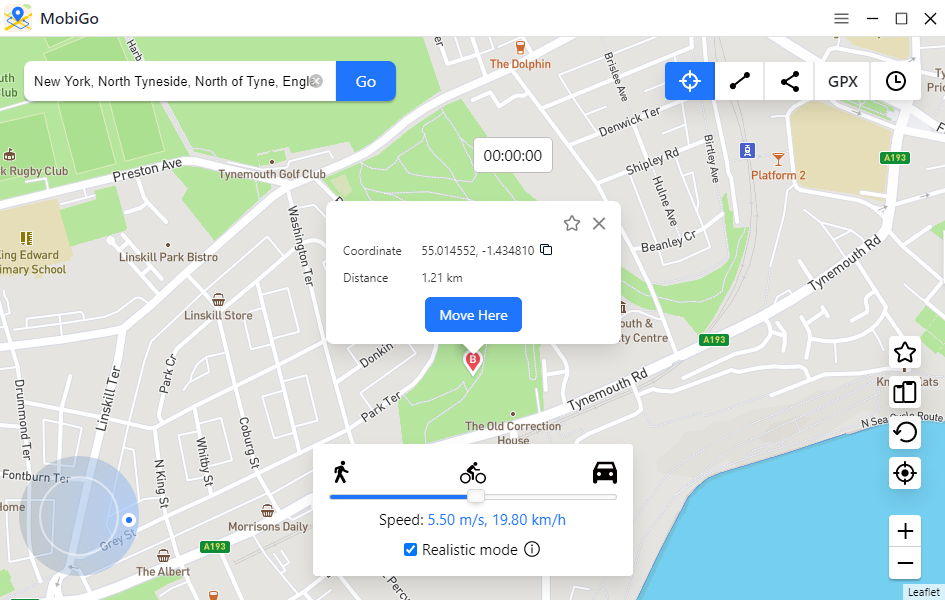 Step 5: Open your iPhone map to check your current location when MobiGo have finished the teleporting task.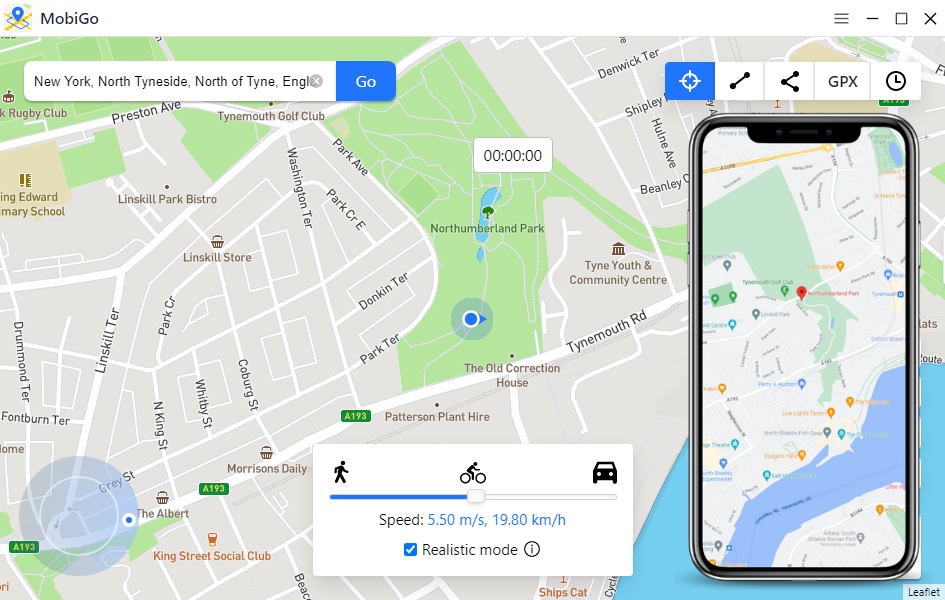 5. Conclusion
You will be able to change your location on Grindr once you have finished reading this tutorial. You can use AimerLab MobiGo if you have an iPhone. You won't have any problems at all faking your location on Grindr if you use this application because it is quite trustworthy and straightforward to use.