Skout, a popular social networking and dating application, has gained significant popularity since its launch in 2007. With its innovative features and user-friendly interface, Skout provides a platform for individuals to connect with people nearby or from around the world. In this article, we will explore the various aspects of Skout and the topic of changing location on the app.

1. What is Skout?
Skout is a social networking and dating application that utilizes location-based features to connect users with others in their vicinity. The app uses GPS technology to determine the user's current location and present potential matches accordingly. By default, Skout relies on real-time GPS data to provide accurate location information.

To enable location services for Skout, you need to open the Settings app on your device, select "Location Services" under "Privacy & Security", and then find Skout in the list of installed apps. Ensure that the permission for Skout to access your device's location services is enabled. By allowing Skout to access your location, you ensure that the app accurately reflects your current whereabouts, facilitating connections with nearby users.

2. Why People Want to Change Skout Location?
People may have various reasons for wanting to change their location on Skout or any other social networking platform. Here are a few possible motivations:

● Traveling: Some users may want to change their Skout location when they are traveling to a different city or country. They may be interested in meeting new people or finding local recommendations and information before their trip.

● Expanding Social Network: Changing location on Skout allows individuals to connect with people from different regions or cultures. This can be particularly appealing for those who want to broaden their social circle, learn about different perspectives, or engage in cultural exchange.

● Long-Distance Relationships: In the case of long-distance relationships, users may wish to temporarily change their location on Skout to interact with potential partners or friends in their partner's location. This can help foster a sense of closeness and maintain the connection despite physical distance.

● Curiosity and Exploration: Some users may have a genuine curiosity about different places and want to virtually explore and connect with people from various locations worldwide. It provides an opportunity to learn about different cultures, traditions, and lifestyles.

● Privacy and Anonymity: Some users may attempt to change their location on Skout to maintain their privacy or anonymity. They may prefer not to disclose their actual location for personal reasons or to protect their identity.


3. How to Change Location on Skout on iOS/Android?

Changing your location on Skout can be useful for various reasons, such as planning to visit a new city or exploring connections in a different region. Typically, the app does not provide an option to manually change your location as it relies on real-time GPS data.
Fortunately, AimerLab MobiGo GPS location spoofer provides an effective solution to change your displayed location on Skout. It can override the GPS coordinates on an iOS or Android device, giving the impression of being in a different location. You don't need to travel to another place or walk outside, with just one click you will be able to change your phone location to anywhere in the world.
Let's see how to change Skout location with AimerLab MobiGo:

Step 1:Download the MobiGo location spoofer and install it on your personal computer.

Step 2: Click on the "Get Started" option to begin using MobiGo.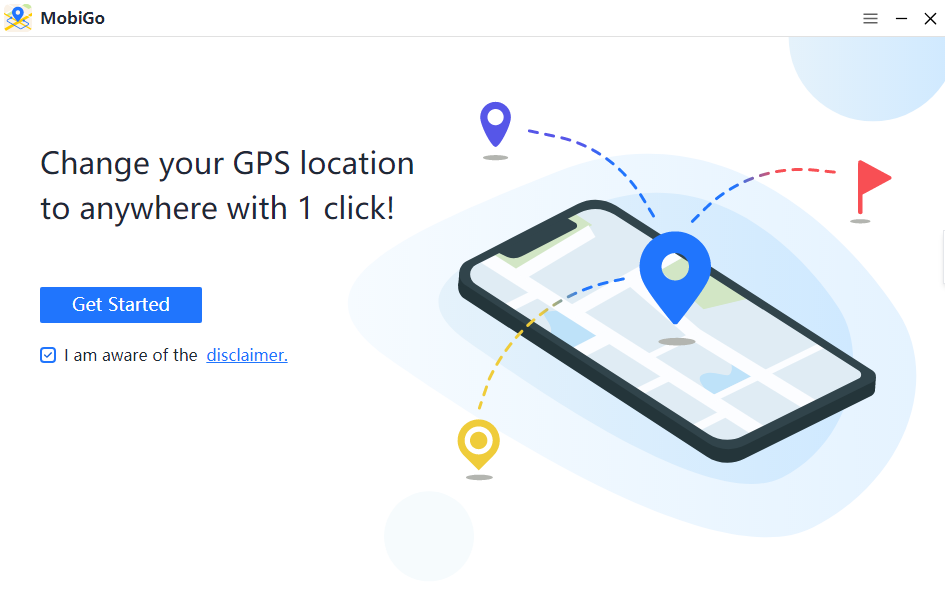 Step 3: Choose your mobile operating system and device, then click "Next" to move forwards with the PC connection.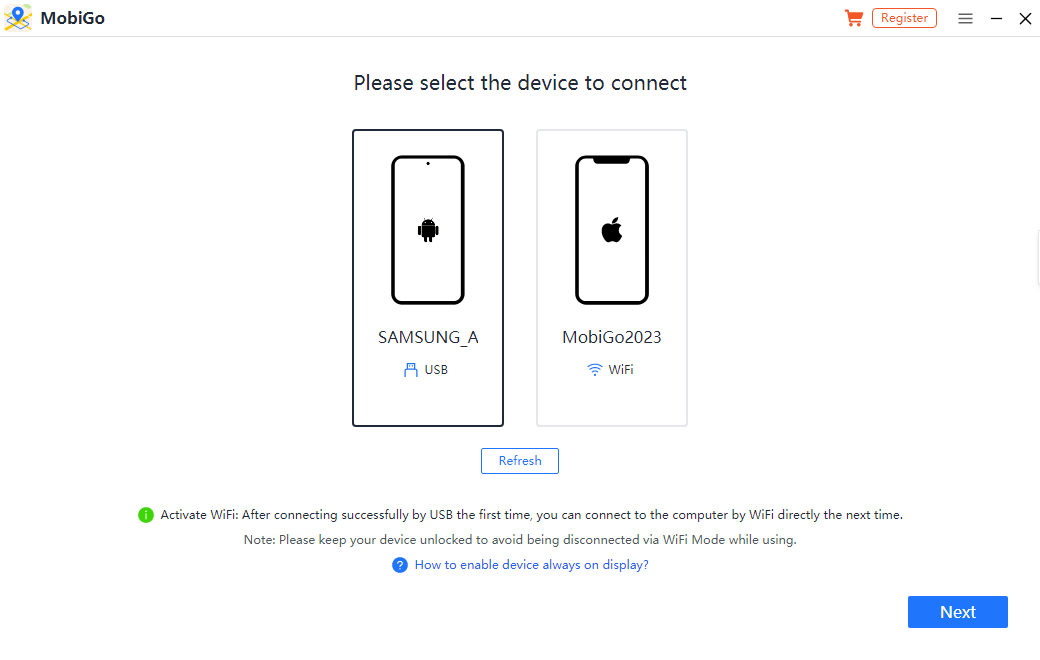 Step 4: If you run iOS 16, simply proceed through the procedures that are displayed on the screen to activate "Developer mode" on your iOS device.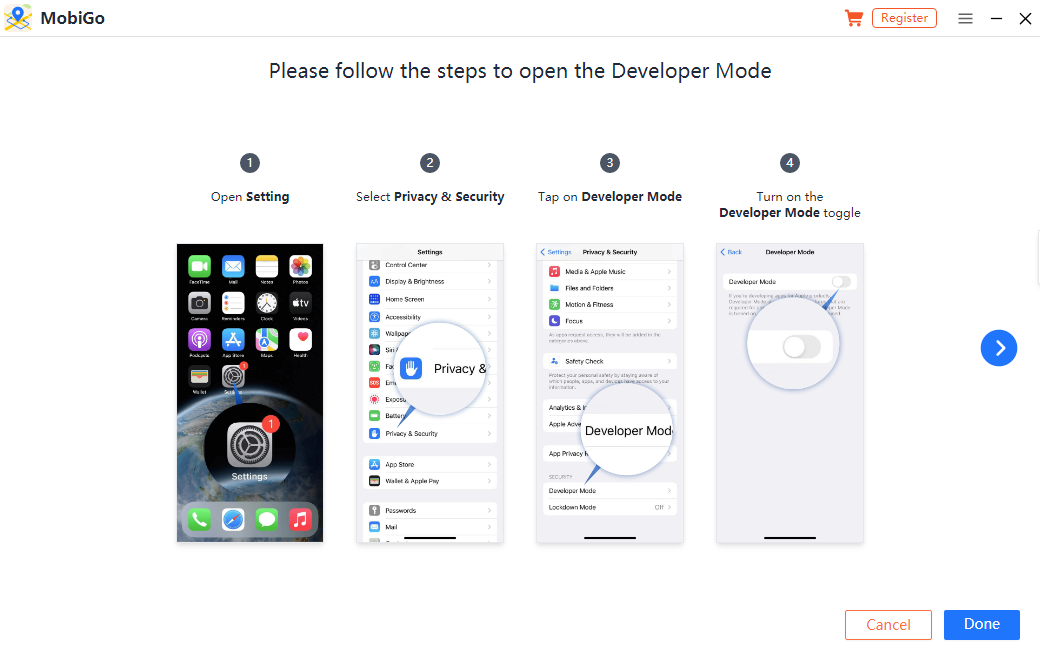 If you use Android, you need to make sure that "USB Debugging" is enabled and that "Developer Options" is turned on. Following this, MobiGo will be downloaded and installed on your Android device.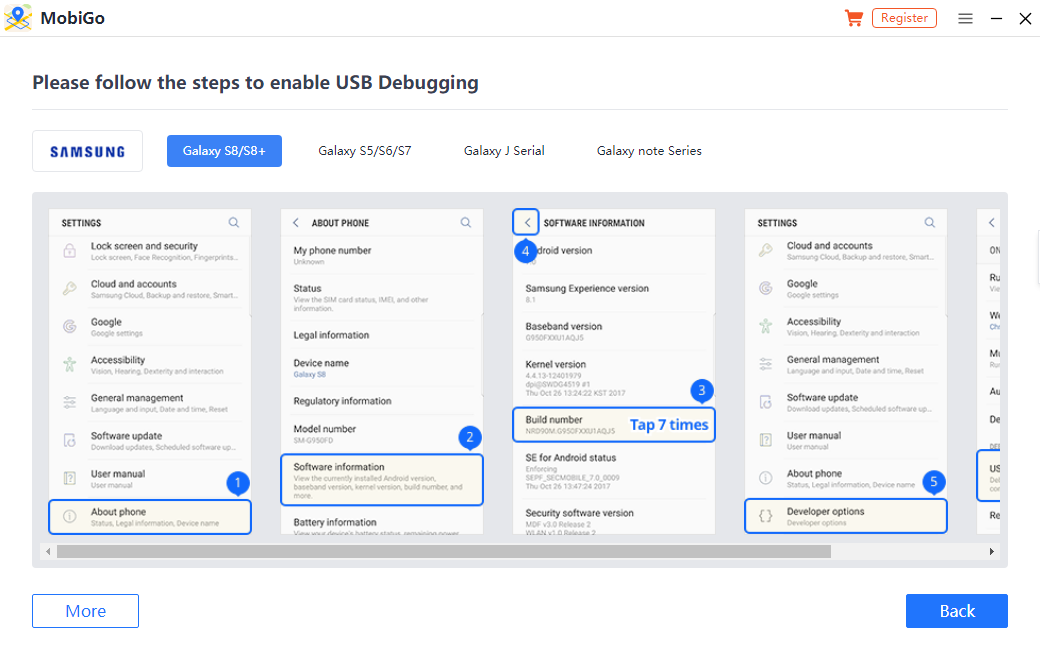 After that, under the "Developer options" menu, navigate to the "Select mock location app" section, and then select MobiGo from that section. After that, you can begin changing your location.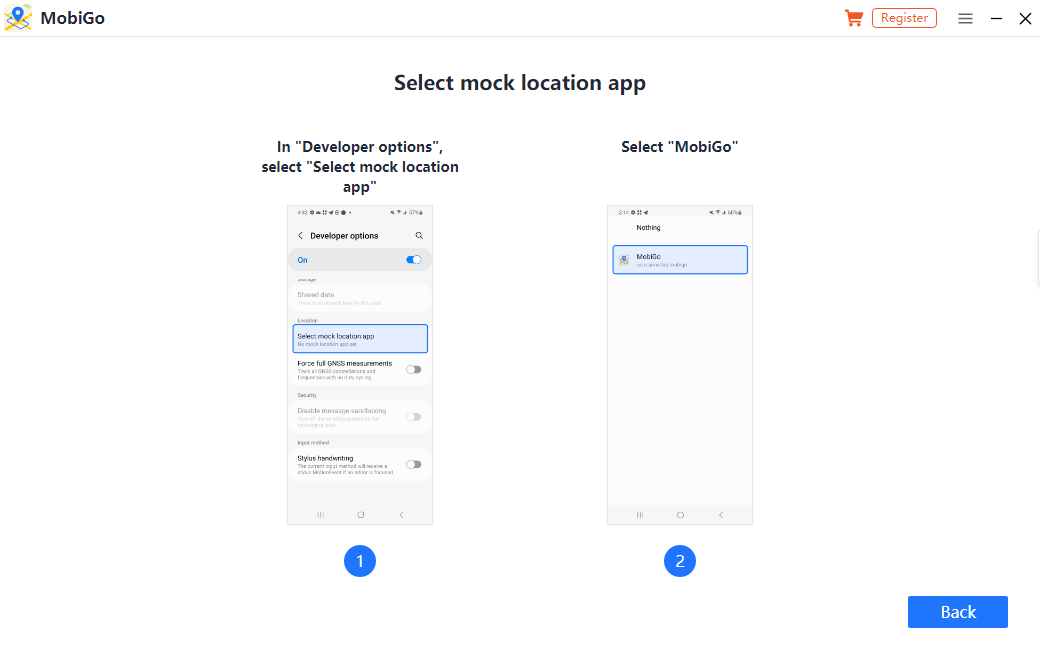 Step 5: MobiGo's teleport mode will show your current location on a map. With MobiGo, you can rapidly change your GPS location by selecting a new location and then clicking the "Move Here" button.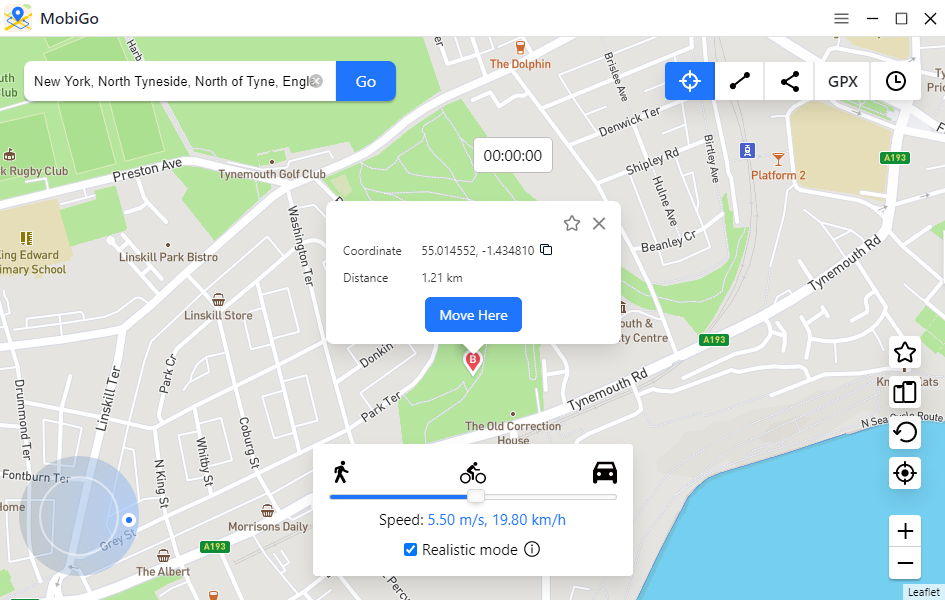 Step 7: Check where you are right now by opening Skout on your iPhone or Android device.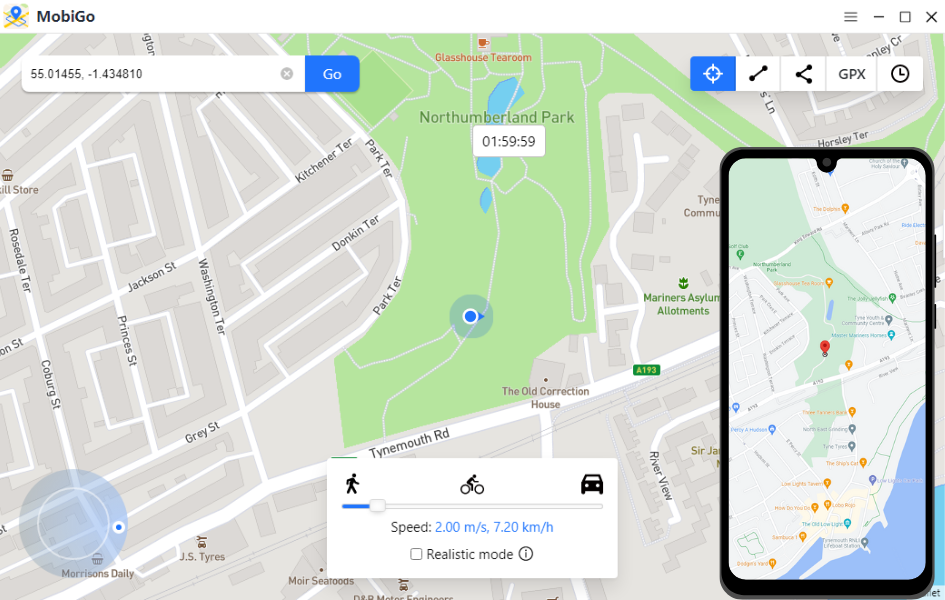 4. FAQs
Is skout a good app?
Skout is a popular social networking and dating application that has gained a significant user base since its launch. Whether Skout is a good app for you depends on your specific preferences, intentions, and personal experiences with the platform.

How to delete a skout account?
If you wish to delete your Skout account, you can follow these steps:
● Tap on the profile icon or your Skout profile picture to access your account settings.
● Look for the "Settings" or "Account Settings" option. It is usually represented by a gear or three dots icon.
● Within the account settings, locate the "Deactivate Account" or "Delete Account" option. The wording may vary slightly depending on the app version.
● Follow the prompts or instructions provided to confirm your decision to delete the account. It's possible that you may be asked to enter your account password or provide a reason for deleting your account.
Please note that deleting your Skout account is a permanent action, and you won't be able to recover it once it's deleted. Make sure to consider any consequences, such as the loss of connections, conversations, and other account-related data.

How to get unbanned from skout?
If your Skout account has been banned or suspended, the process to get unbanned may vary depending on the reason for the ban and the policies of Skout. You can contact Skout support to understand the specific reasons for an account ban, and provide details about your account, including your username, email address associated with the account, and any relevant information that may help investigate the ban.
It's important to note that there's no guarantee of getting unbanned, as it ultimately depends on the severity of the violation and Skout's discretion. Additionally, if the ban was issued due to severe violations or multiple offenses, the chances of getting unbanned may be lower.

5. Conclusion
Skout has emerged as a popular platform for social networking and dating, connecting individuals from around the globe. With its location-based discovery, chat and messaging features, travel functionality, and virtual gifting system, Skout offers users a versatile and engaging experience. Changing your location on Skout may seem tempting for various reasons, it's recommended to use the AimerLab MobiGo location spoofer to change your location on Skout to explore more. Download MobiGo and start changing location!