Maintaining contact with loved ones is crucial in today's fast-paced society. Family and friends can use the location-sharing software Life360, which is available for Android devices, to keep track of each other's whereabouts. To maintain a sense of privacy or to have control over when and where their location is shared, people may occasionally desire to change their Life360 location. In this article, we will share you with some effective ways to change/fake/hide Life360's location on your Android device.


1. Fake Life360 Location on Android Using Fake GPS Location App
Fake GPS Location is an excellent tool for immediately changing your Android phone anywhere in the world! By creating a false GPS position, this software will trick the other apps on your Android phone into believing you are somewhere else. It has been installed over 10M+ times and collected over 500K reviews on the Google Play store.
Let's take a look at how to use the Fake GPS Location app to change Life360 location:
Step 1
: Go to Google Play and install Fake GPS Location on your phone.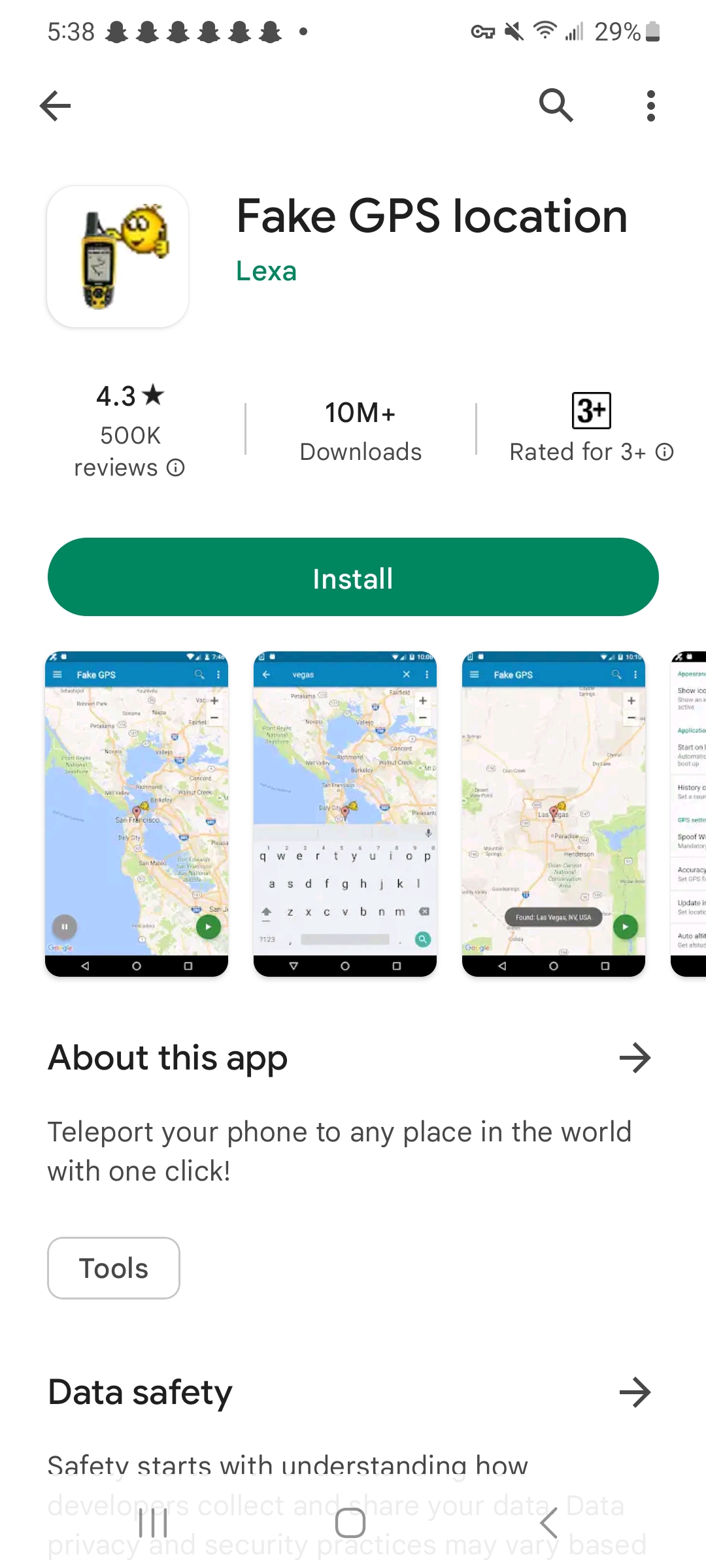 Step 2
: After installation, launch Fake GPS Location app, you will be required open "
Setting
" > Turn on "
Developer options
" > Search for "
Select mock location app
" > and click on "
Fake GPS
".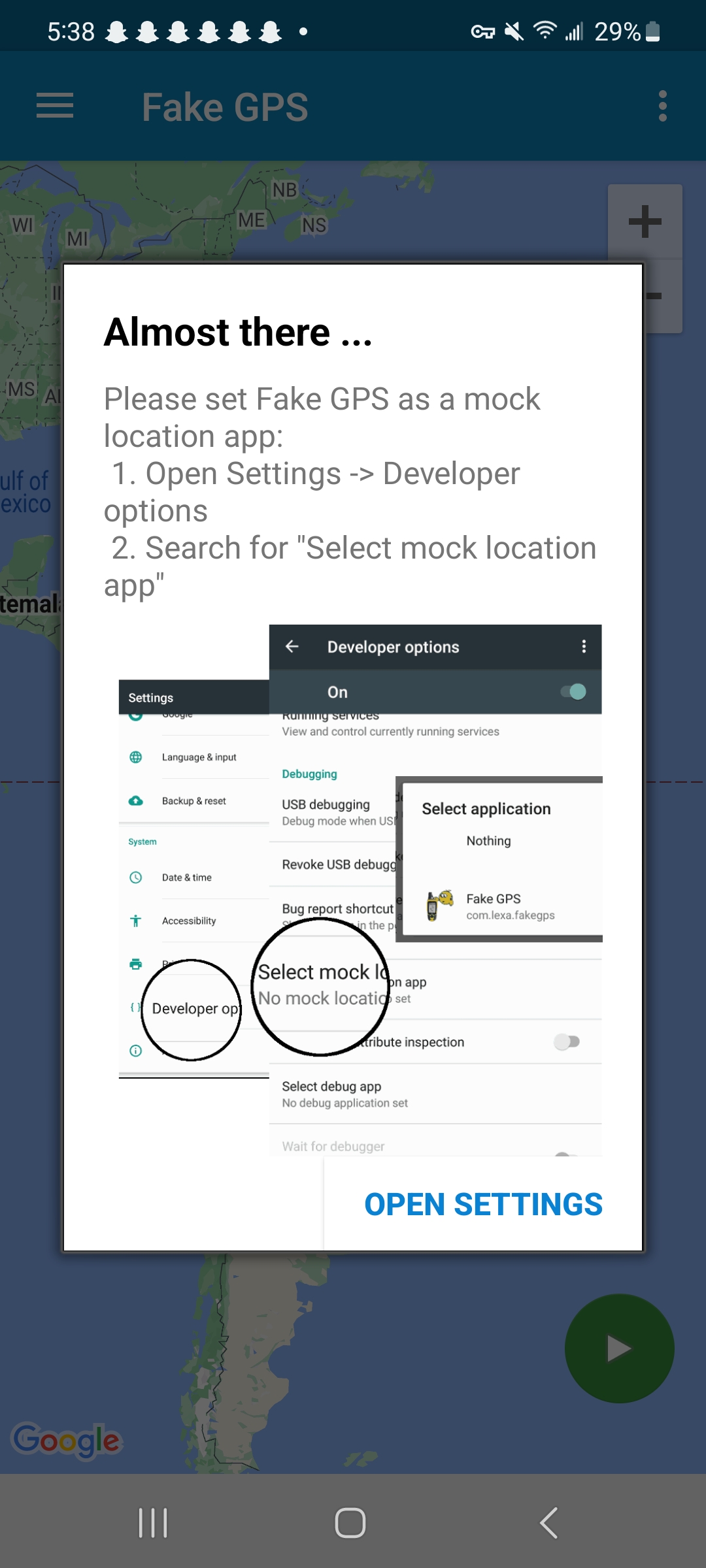 Step 3: To fake a Life360 location, you can enter a coordinate that you want to go to, then click "OK".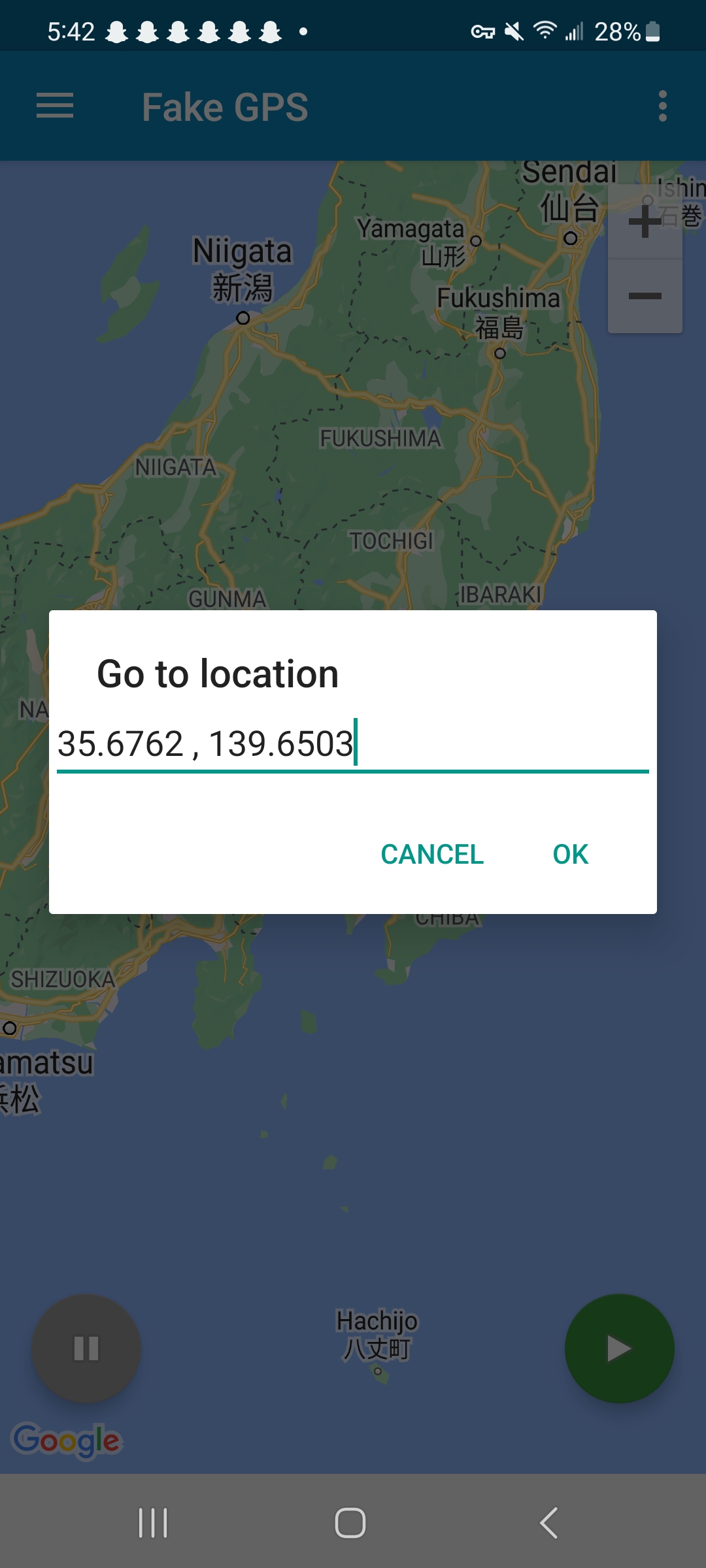 Step 4: The Fake GPS Location app will start changing your Android device to the selected location.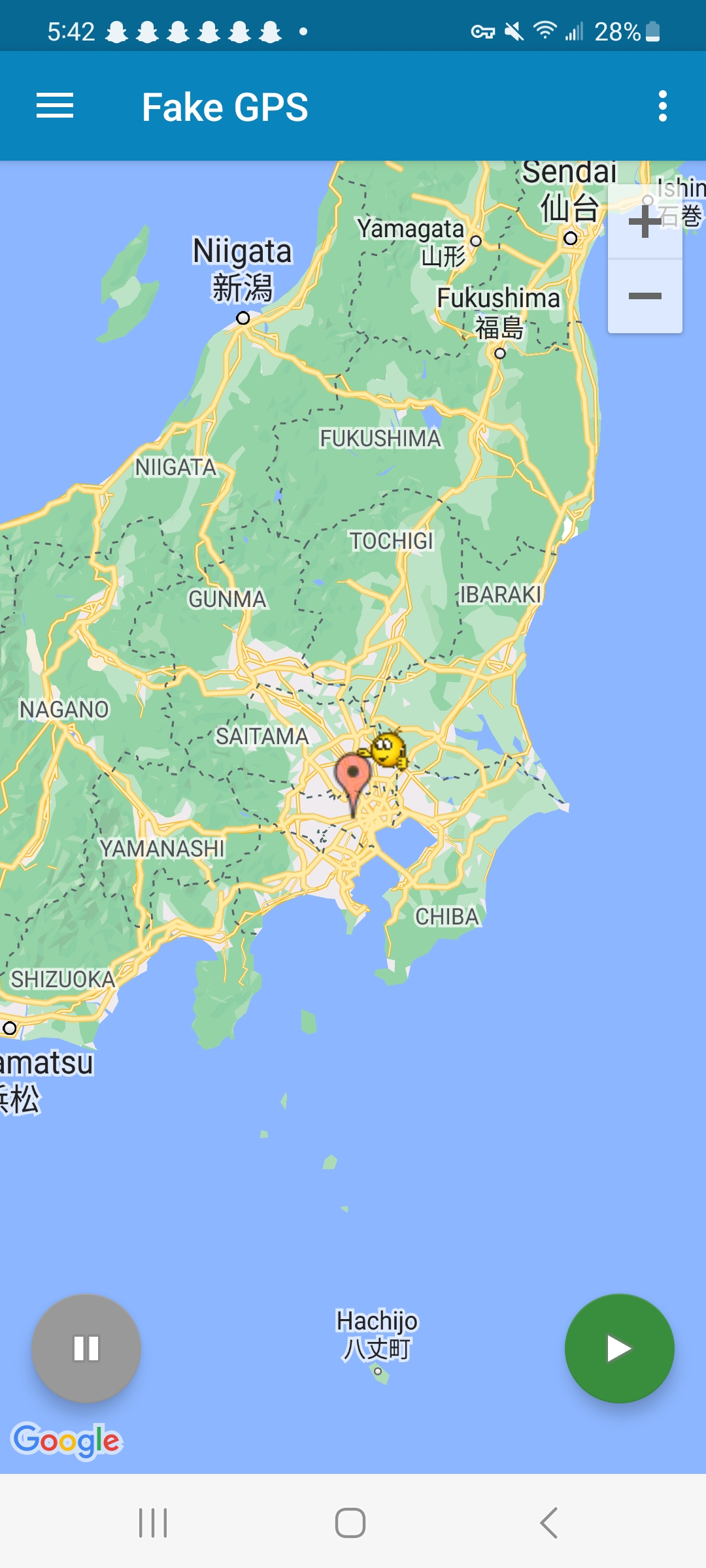 2. Fake Life360 Location on Android Using Fake GPS Simulator
Fake GPS Simulator is a different application that allows you to set your phone's location to anywhere in the globe with a single click. If you need to build or test other apps' capacity to monitor GPS information without the requirement for a GPS signal, this app is for you.
The following requirements must be met for the application to operate efficiently:
Step 1
: Download and install
Fake GPS Simulator in Google Play.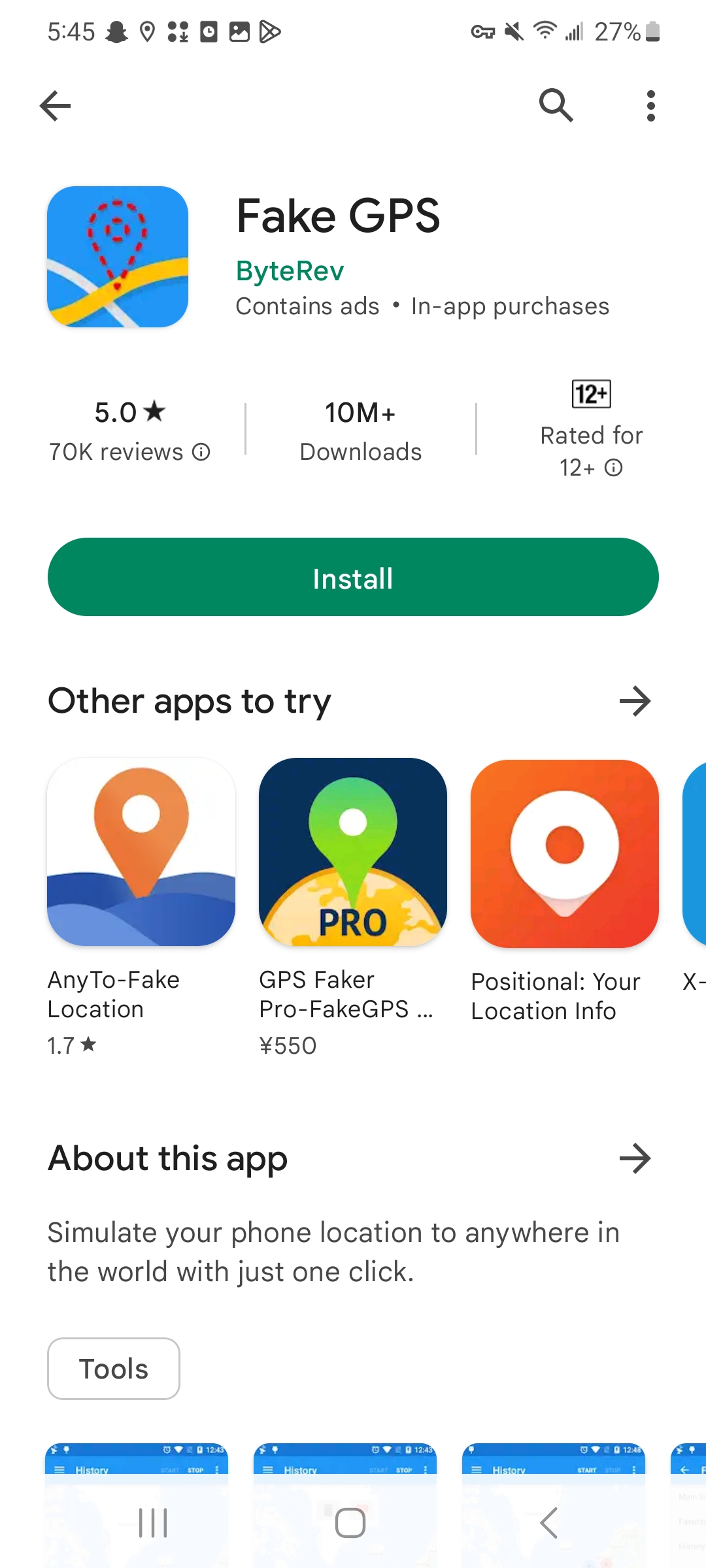 Step 2
: Make sure "
Allow Mock Locations
" is enabled in "
Development Settings
" so that Fake GPS Simulator could work correctly.
Step 3
: Choose a location on the Fake GPS Simulator map and click on it to teleport to.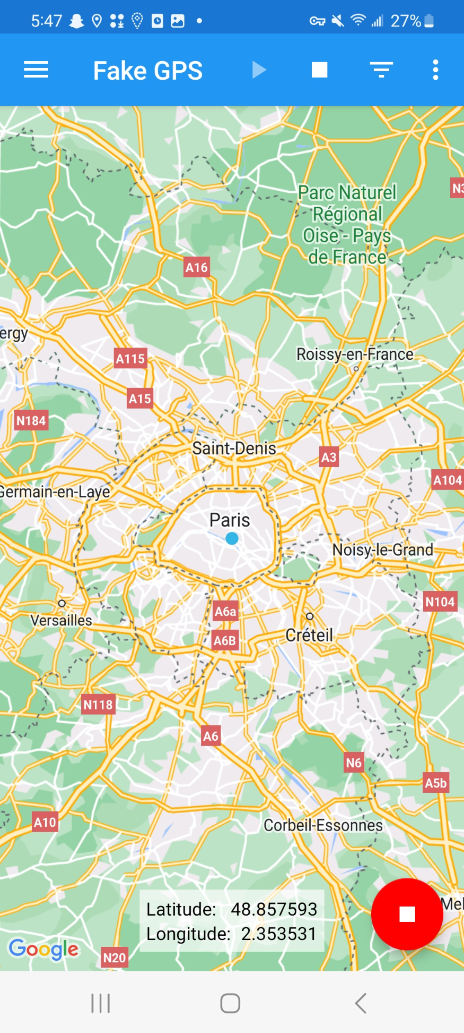 3. Fake Life360 Location on Android Using AimerLab MobiGo Location Spoofer
If you want to change your Android location while keeping your privacy intact, you can use
AimerLab MobiGo
to trick or mislead location-based apps like Life360. You can also customize movements by simulating between two or among several locations. Additionally, you can modify the speed at which you travel virtually on the map. Last but not least, AimerLab MobiGo has an excellent reputation and is completely safe to use.
The following are the processes for faking a Life360 location using AimerLab MobiGo.
Step 1: Choose your computer OS, click "Free Download" to get and install AimerLab MobiGo.

Step 2: Launch MobiGo, and Click the "Get Started" on the MobiGo interface.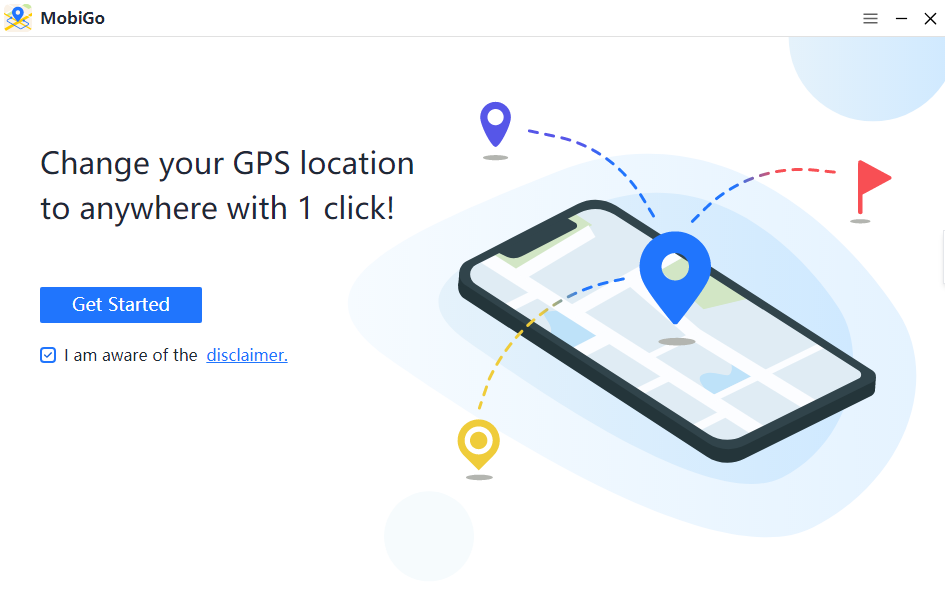 Step 3: Select a Android device to connect to your computer, then click "Next".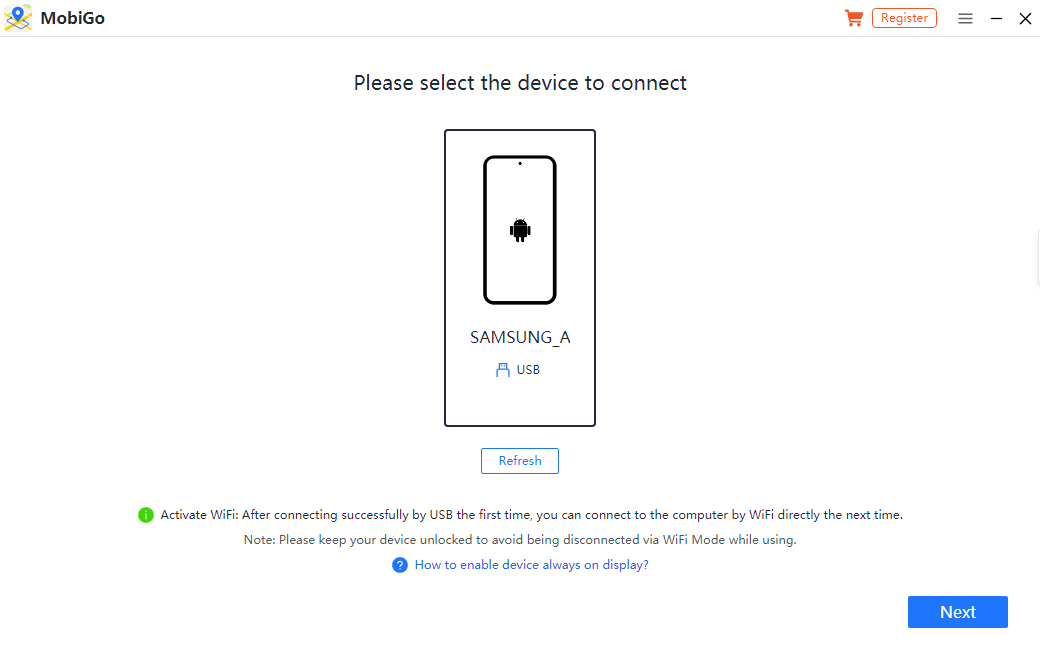 Step 4: To install MobiGo on your Android, follow the instructions on the screen to activate developer mode and allow USB debugging.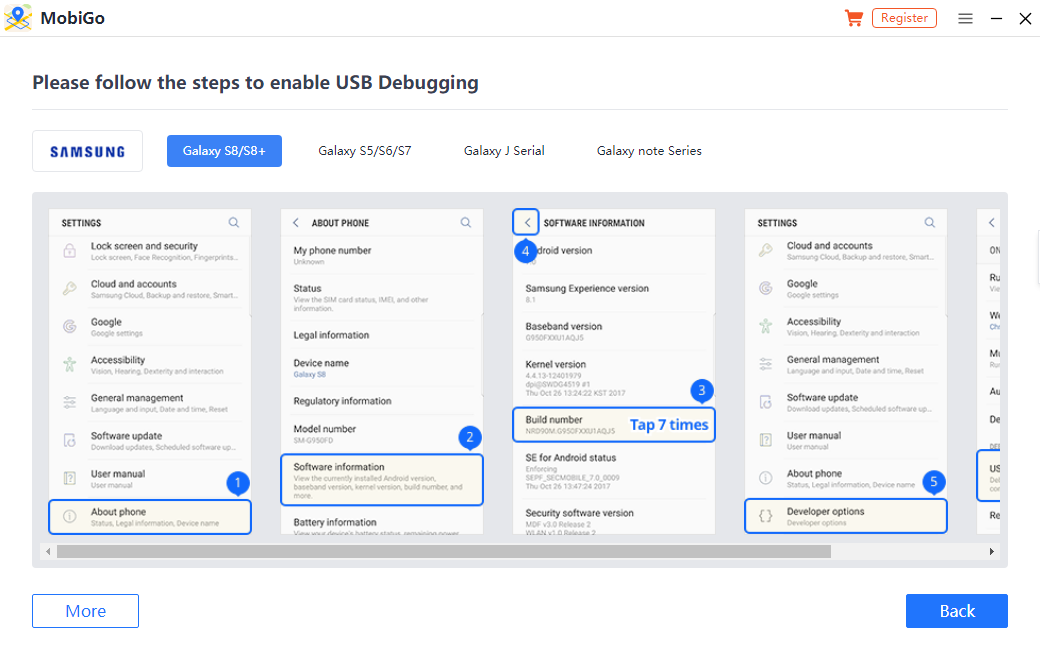 Step 5: Find "Select mock location app" under "Developer options", choose "MobiGo" and you will be able to start using it's location service.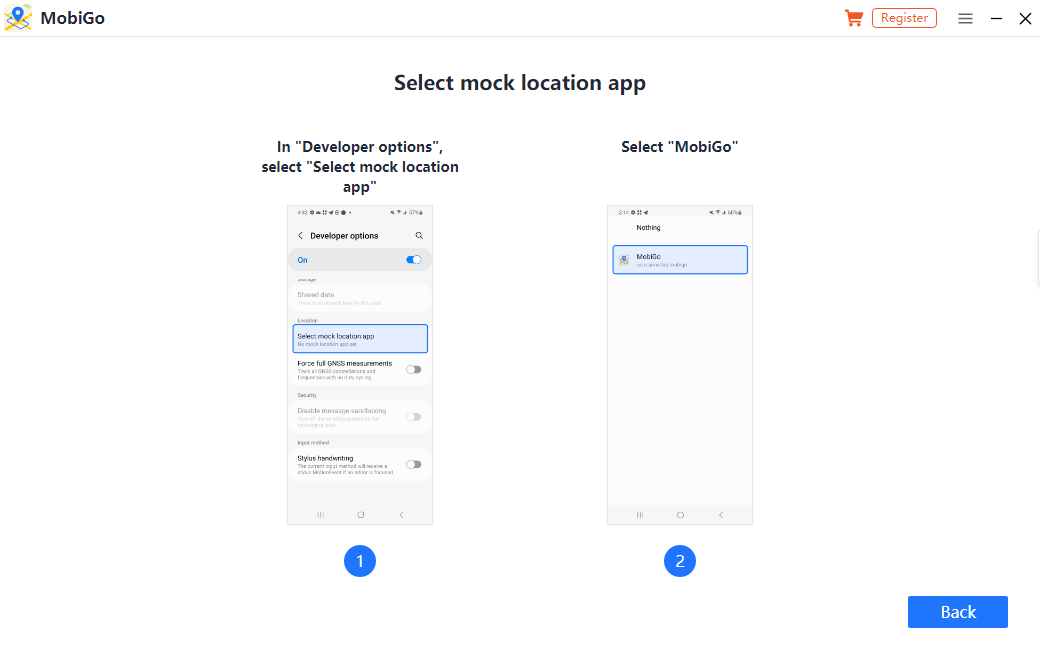 Step 6: You will see your current location is located under "Teleport Mode" on the map. With MobiGo, you can choose a new place and then click the "Move Here" button to quickly move your current GPS location there.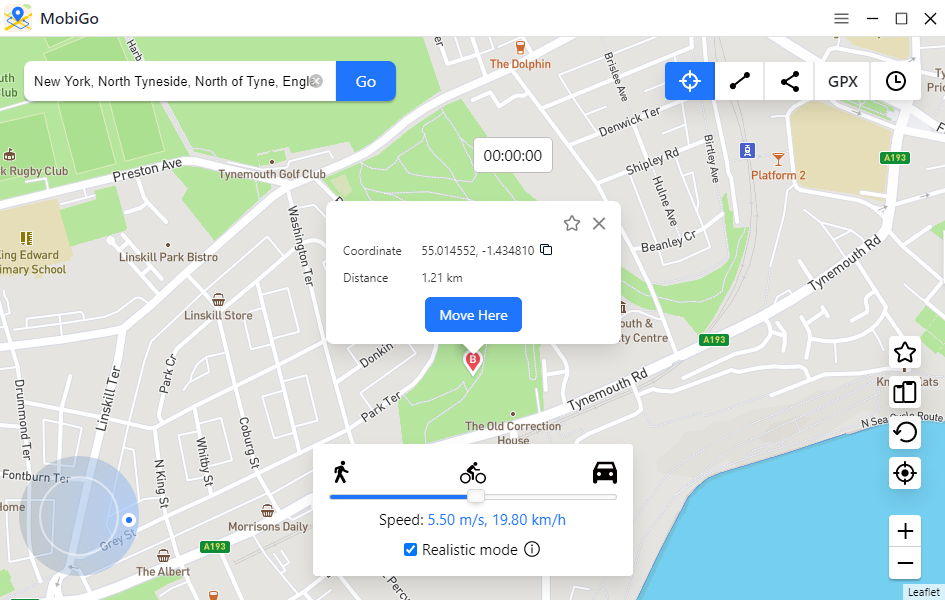 Step 7: Launch Life360 on your Android device to check your current location.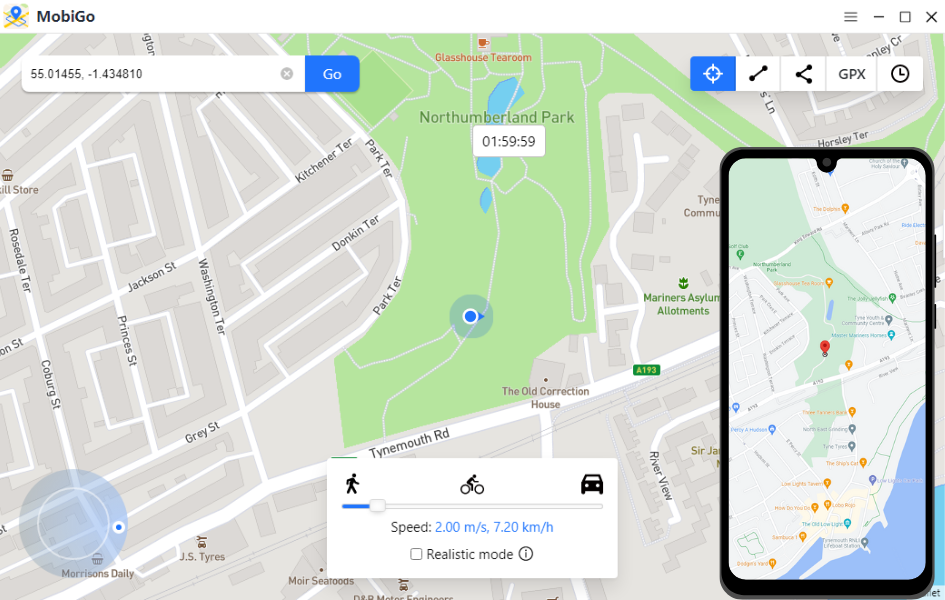 4. FAQs about Life360 Location

What can I do if Life360 is not working on android?
You can try ro restart your Android phone and Life360, Update Life360 to the latest version and check your phone location settings. If Life360 is still not working, try emptying the app cache and data.



How do I adjust Life360 location accuracy on Android?
Life360 uses your device's location services to determine your location. You can adjust the location accuracy settings of your Android device by going to "Settings," selecting "Location," and choosing the appropriate mode, such as "High accuracy" or "Battery saving."

Can I customize geofences in Life360 on Android?
Yes, geofences may be customized in Life360 on Android. Geofences are virtual boundaries you can draw on a map. Open the app, go to the "Places" tab, and select "Add Place" to create a geofence. 
5. Conclusion

From this article, you have learned three ways to effectively fake your Android location on Life360. Out of the three methods mentioned above, the powerful location changer AimerLab MobiGo is the one that most users find to be the most convenient. It can quickly and easily fake a location or simulate a natural route on Android smartphones. Download it and try out the free features, and you'll love it!