Aimerlab MobiGo
1-Click GPS Location Spoofer
Instantly teleport your GPS location to any place in the world.
Work with all LBS apps like Pokémon Go, Facebook, Tinder, Find My, etc.
Customize routes to simulate between two or multiple locations.
Import GPX file to quickly simulate a same track.
Use joystick to control direction and simulate more natural movement.
Compatible with all iOS/Android devices and versions, including iOS 16(Win), iOS 17(Mac) and Android 14.
Spoof iOS GPS location using wireless Wi-Fi.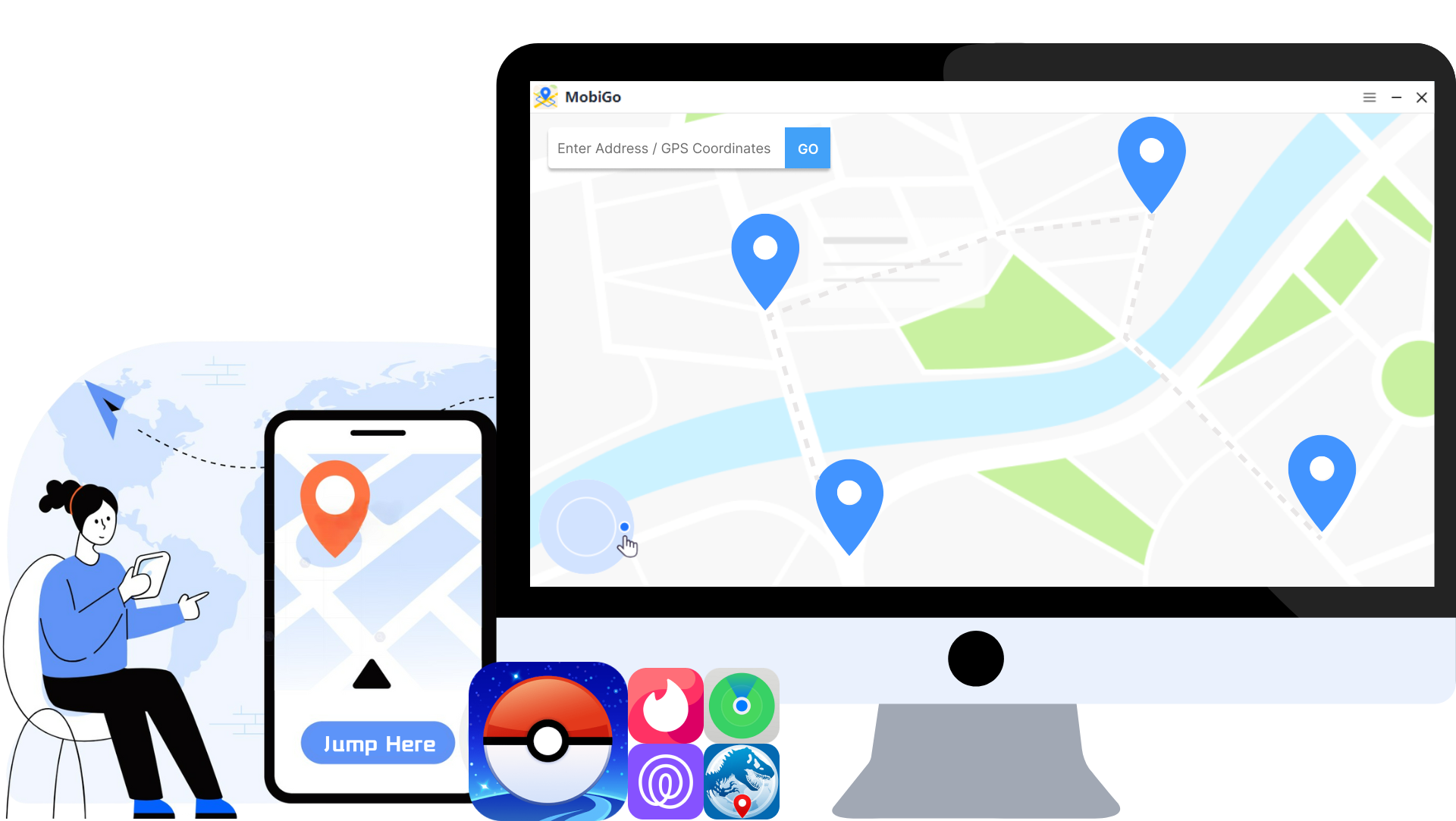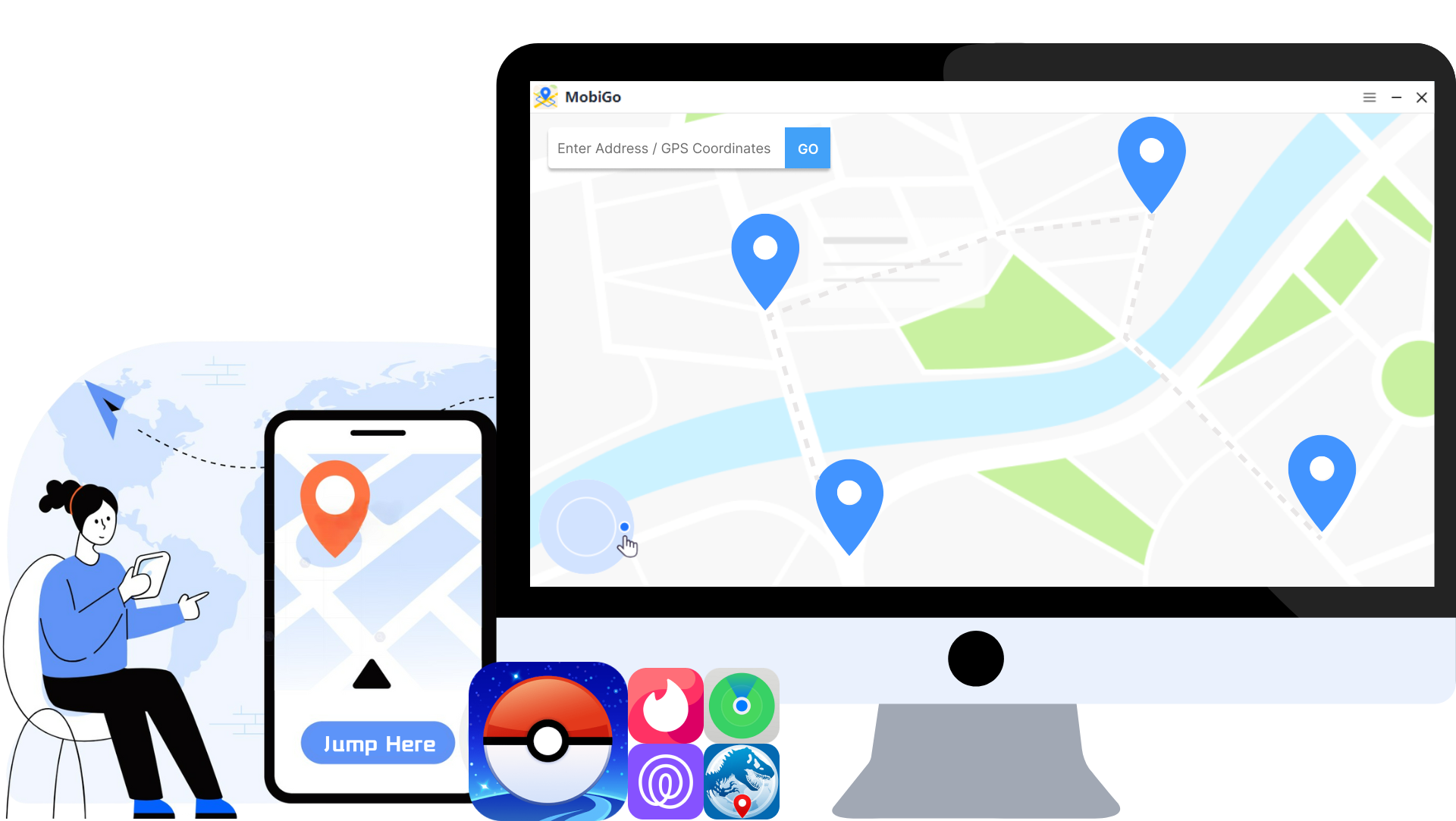 Jump Your Location to Anywhere Without a Jailbreak or Root
AimerLab MobiGo allows to change your phone location to desired locations without jailbreaking your iPhone or rooting Android.
Simply enter an address or GPS coordinates in the search bar, or directly choose a location on the map, then MobiGo will teleport you to the selected location in seconds.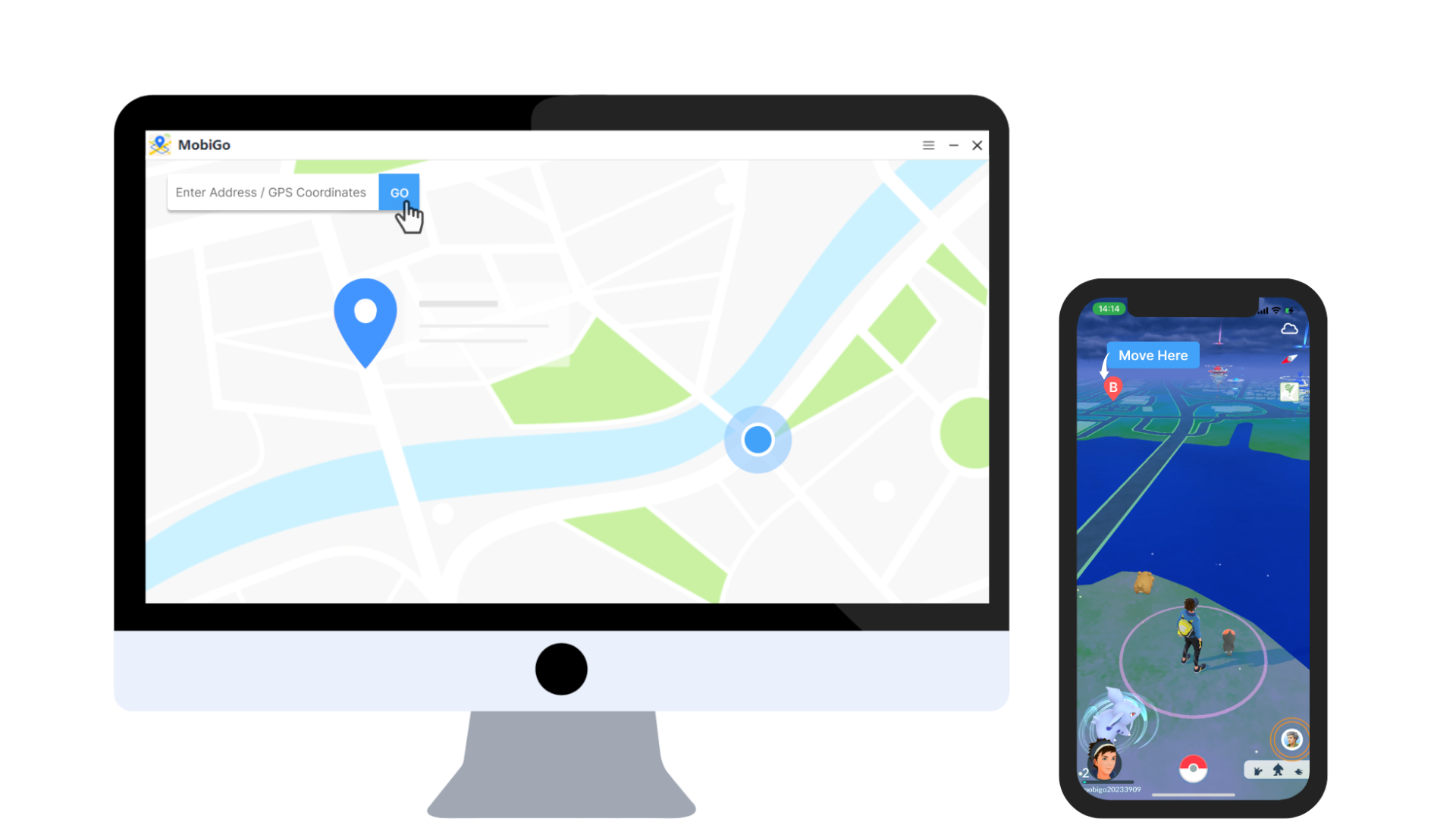 Simulate Natural Movement Without Actually Walking
Using AimerLab MobiGo location spoofer, you are able to play all location based-on games like Pokémon GO, Jurassic World, and Ingress with leaving your home!
Choose a mode to simulate a route and walk automatically based on your requirements. Keep moving and have fun playing!
One-Stop Mode
Mutli-Stop Mode
Import GPX
Joystick Control
* Choose a start and end point, then MobiGo will automatically simulate a natural movement along your route.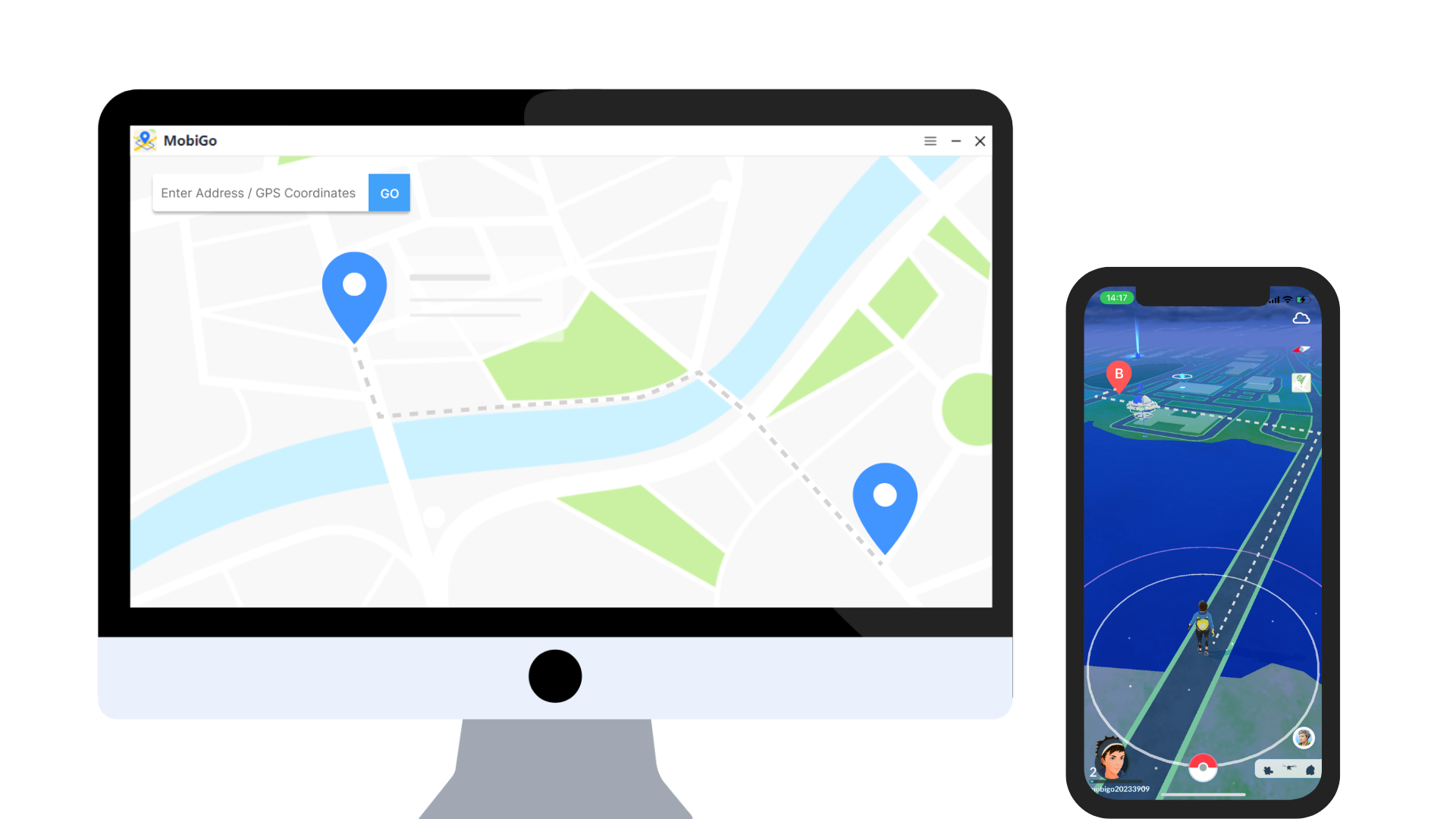 * Customize a route between multiple spots. You can adjust moving speed to simulate speed of walking, cycling or driving.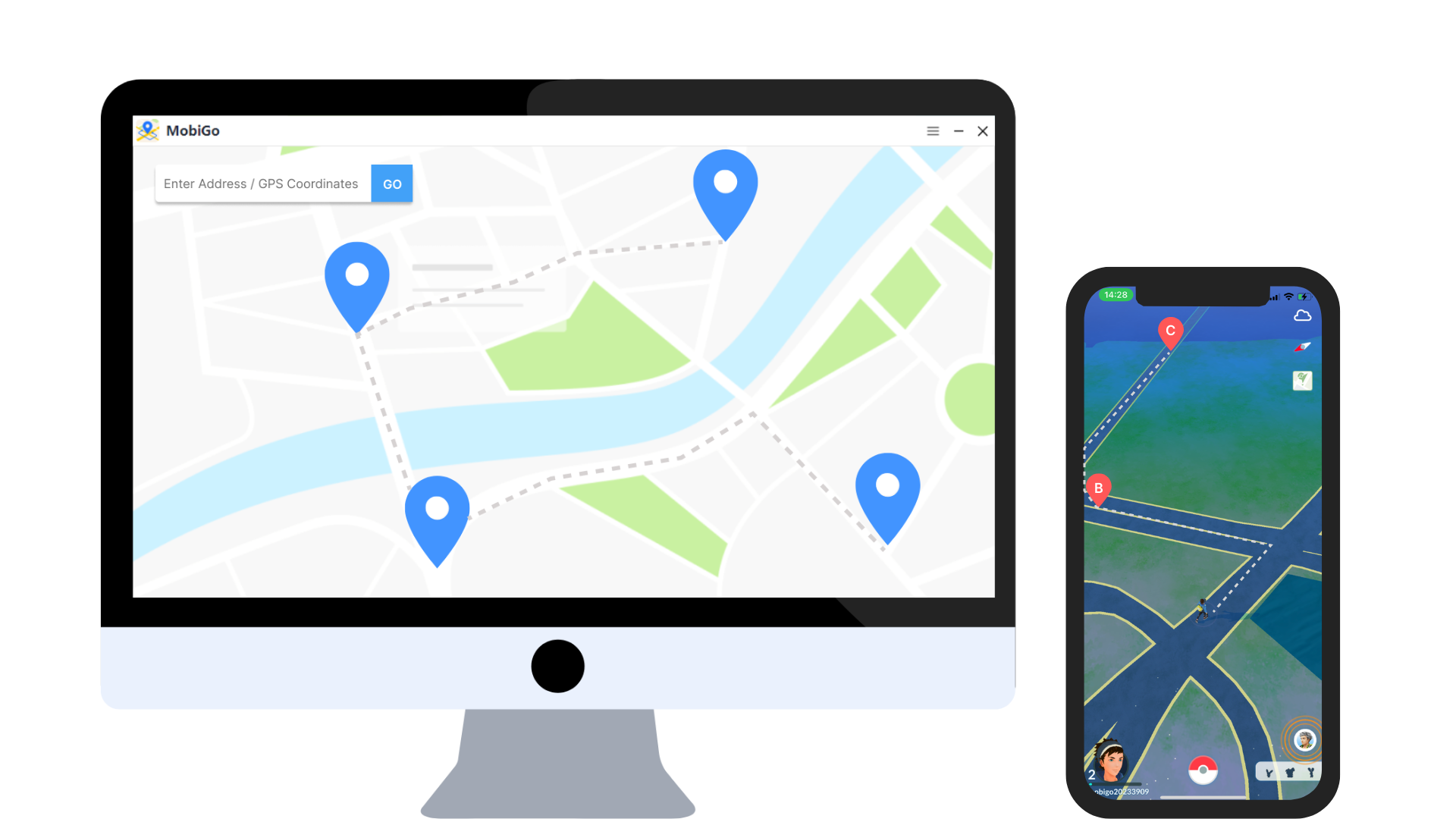 * Import a local GPX file from your PC into MobiGo to quickly simulate the same path.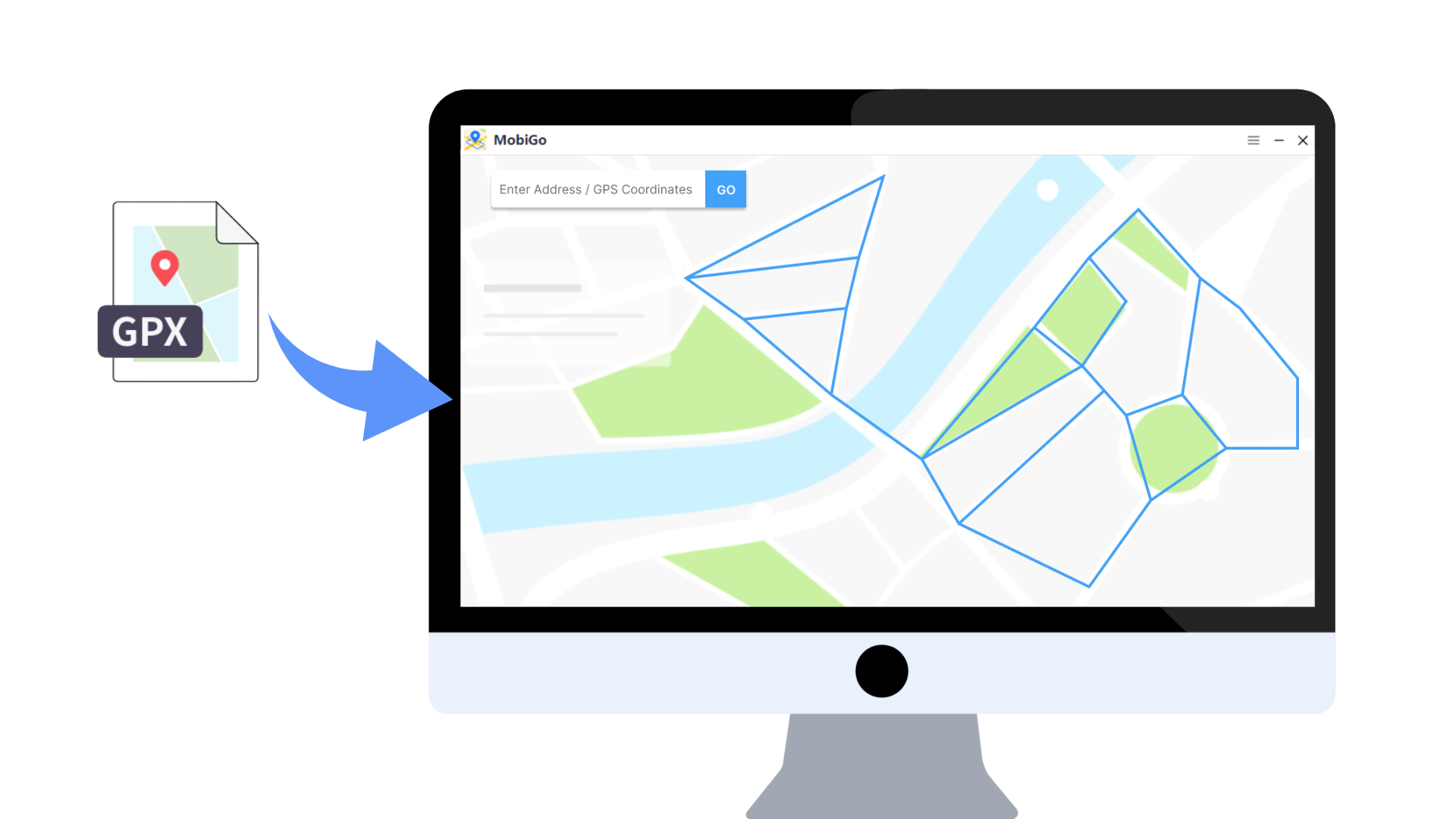 * Use MobiGo's joystick feature to exactly control the direction that you want to go.
Explore More Location Solutions With AimerLab MobiGo
Multi-Device Management
Fake location on up to 5 iOS/Android devices
at the same time on 1 PC/Mac.
Realistic Mode
Adjust the speed between -30% and +30% of the range
in 5 seconds.
Customize Speed
Customize pace between 3.6km/h and 108km/h to simulate
walking, cycling, and driving speeds.
No Jailbreak or Root
It's not necessary to jailbreak your iOS or root your Android device
to spoof location.
Add to Favorite List
Manually save your favourite locations and routes
for easy one-click access the next time.
Historical Records
Automatically record and remember the locations you've been
so you may quickly choose them again.
Customize iOS and Android's GPS Location to Fit Your Needs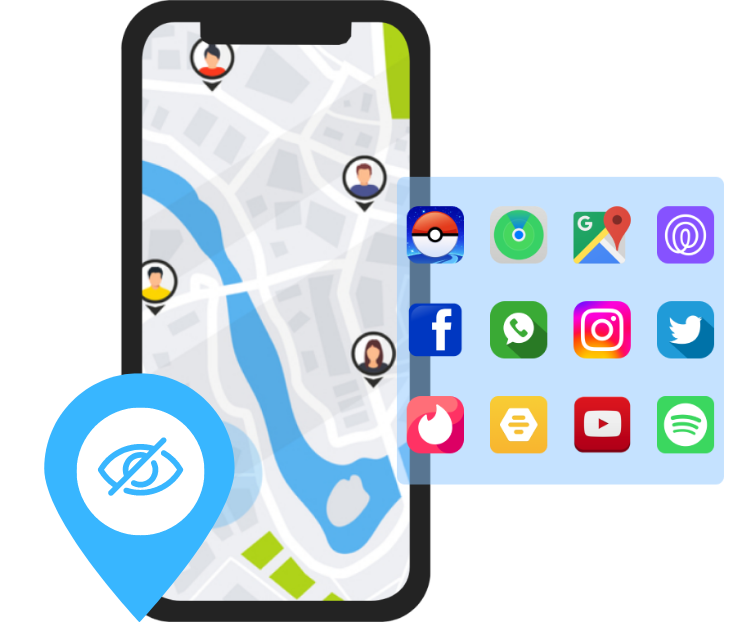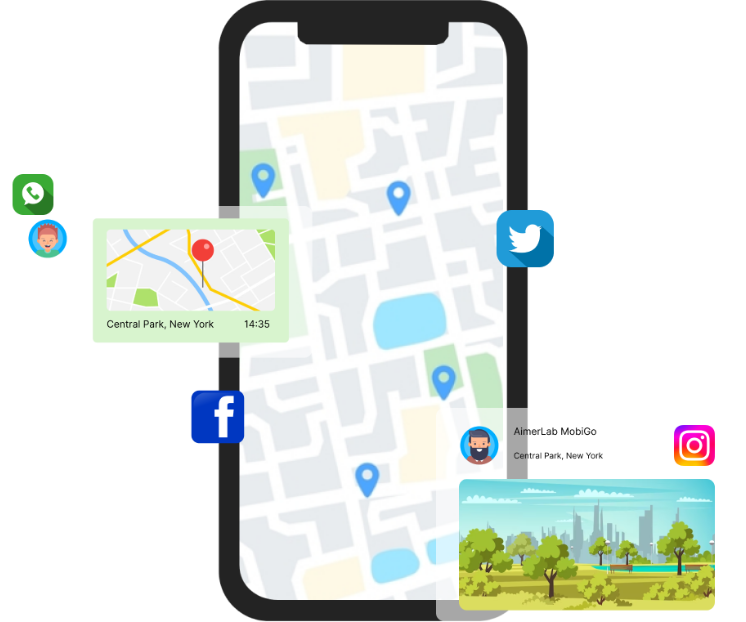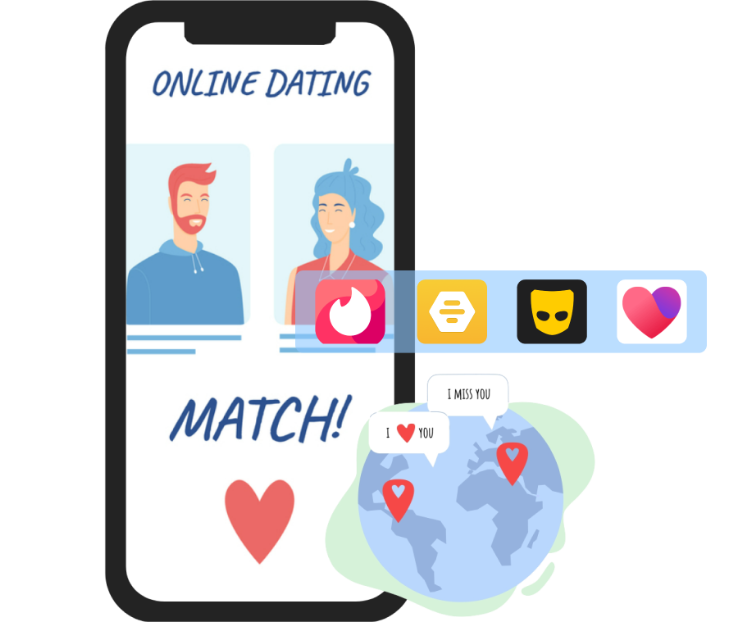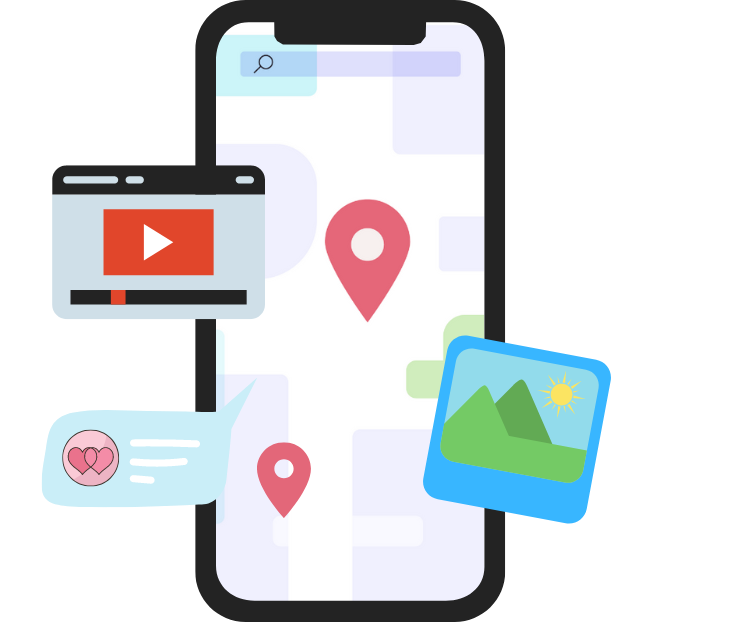 Hide Location on Your Phone
Spoof your location to anywhere to hide your location and protect privacy from being tracked by any app that has gotten permission to track your phone's location.
Fake Location on Social Apps
Pretend to "travel" to any place in the world without leaving home. You may also share a fake location and make tricks on social channels like Instagram and WhatsApp.
Change Location on Dating Apps
By modifying your location on Tinder, Bumble, Hinge, Grindr, Facebook Dating, Vinted, and other dating apps, you can get more likes and matches from various regions.
Access Geographical Content
Fake your location on iOS and Android to bypass geographical blocks or restrictions, and access content and services like YouTube TV, Spotify, Hulu, etc. that aren't available in your area.
Change Location on the Most Popular LBS Apps
AimerLab MobiGo can meet all you needs to change location on iOS and Android.
With MobiGo GPS location spoofer, you can easily fake location on LBS games, access geo-specific content, change location on social media or dating apps,
and even hide location on navigation & traffic apps.
Spoof Location on LBS Games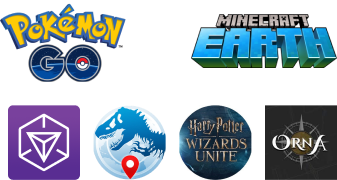 Access Geo-specific Services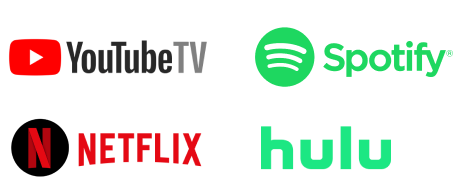 Change Location on Dating Apps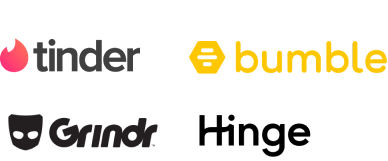 Share Fake Location on Social Media

Hide Location on Navigation & Traffic Apps

How to Change Location with AimerLab MobiGo?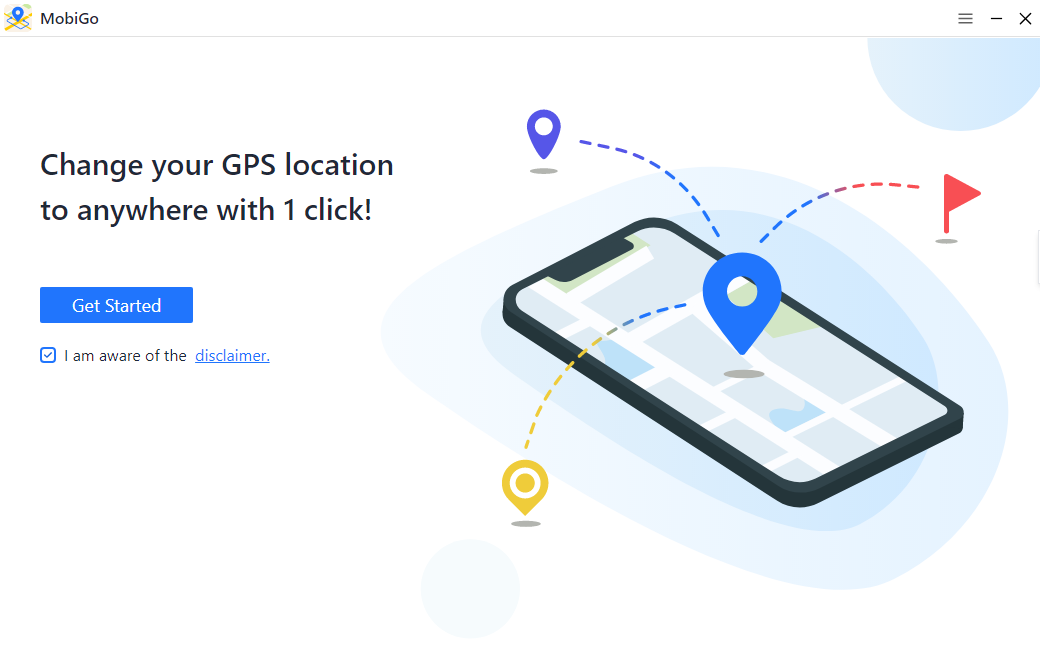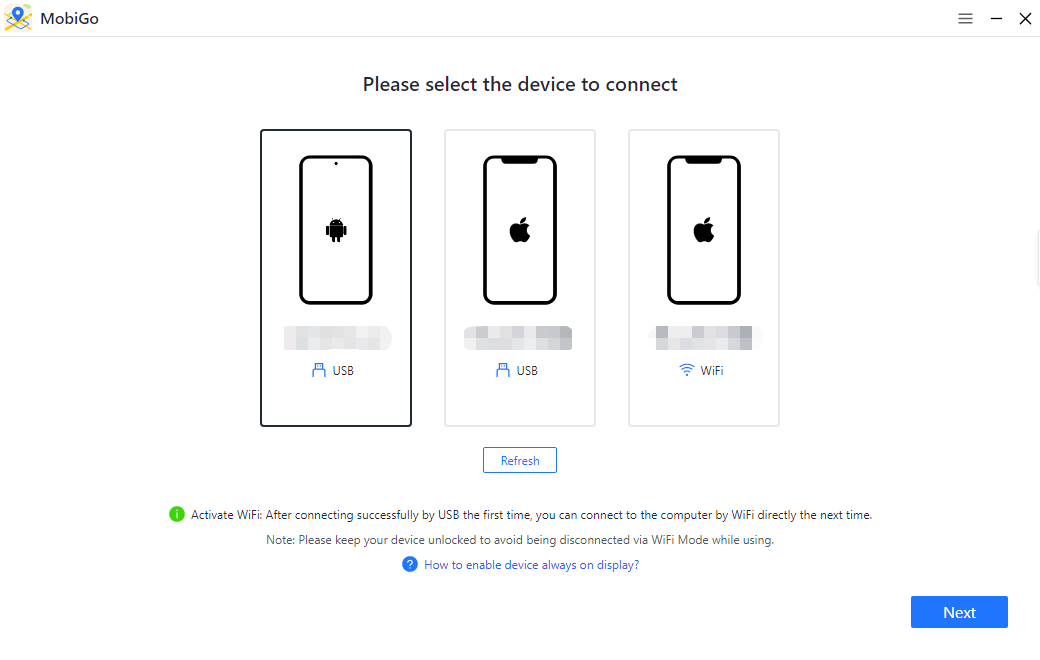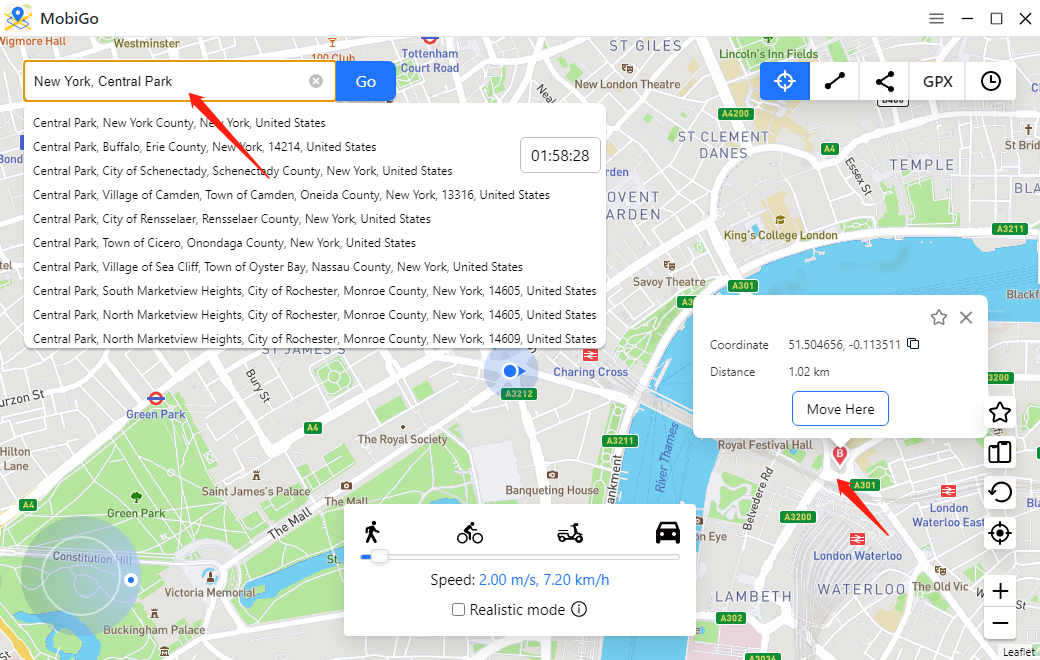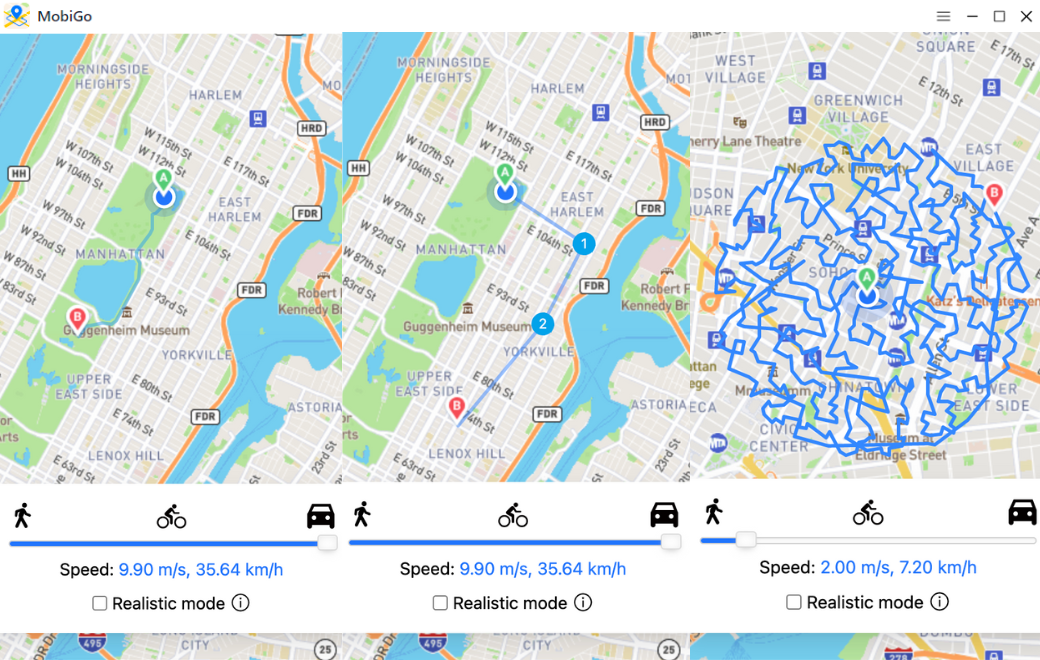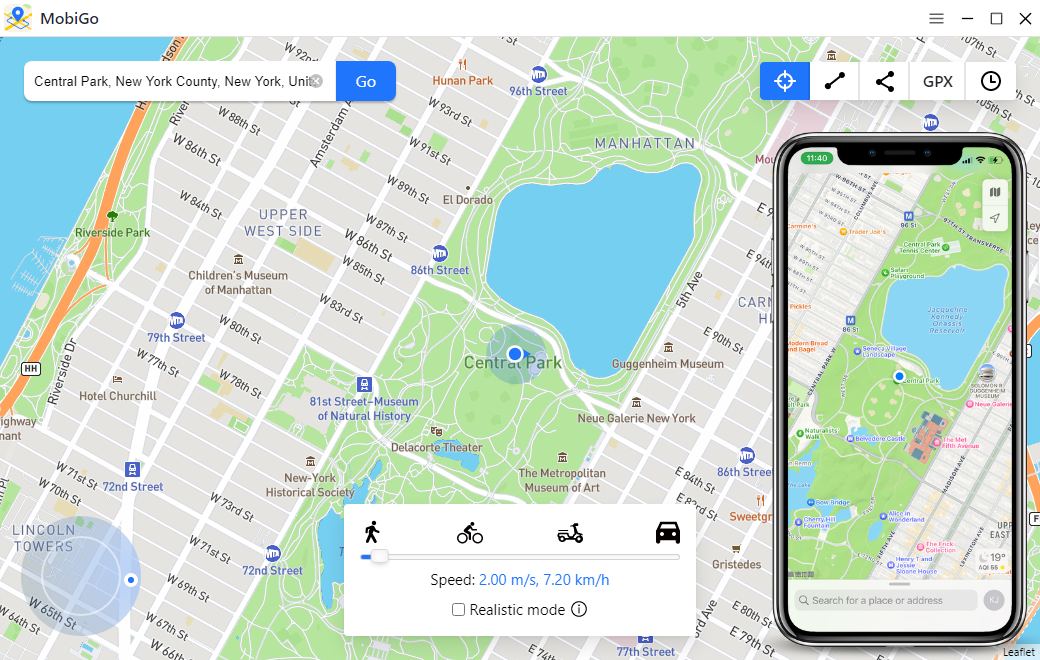 Step 1. Download, install and launch AimerLab MobiGo on your Mac or PC.
Step 2. Connect your iOS or Android device to a Mac or PC.
Step 3. Enter an address/gps coordinates, or click on the map to choose a location to teleport within "Teleport Mode".
Step 4. Use "One-Stop Mode", "Multi-Stop Mode", or "Import GPX" mode to simulate a route.
Step 5. Check new location on your phone or tablet.